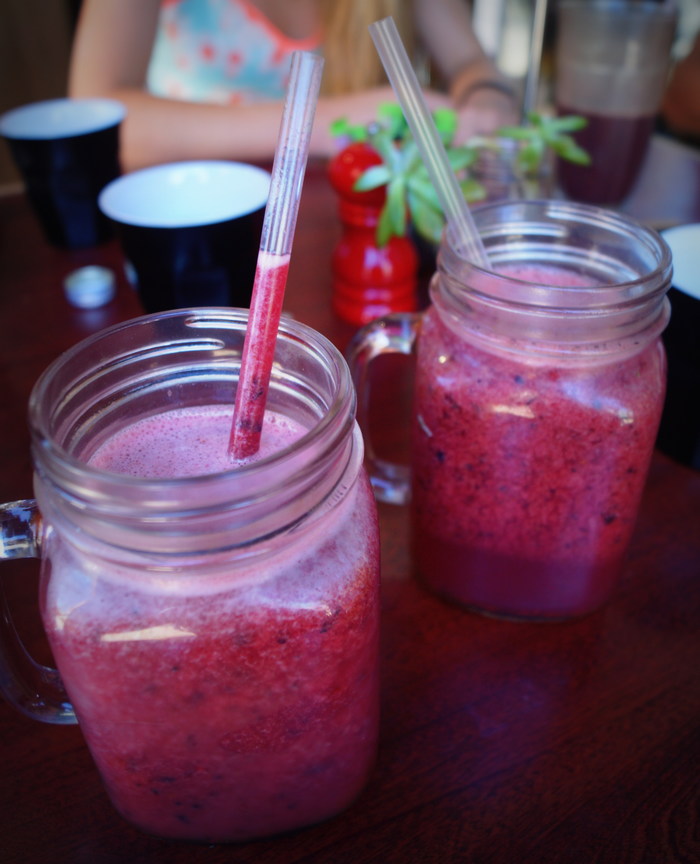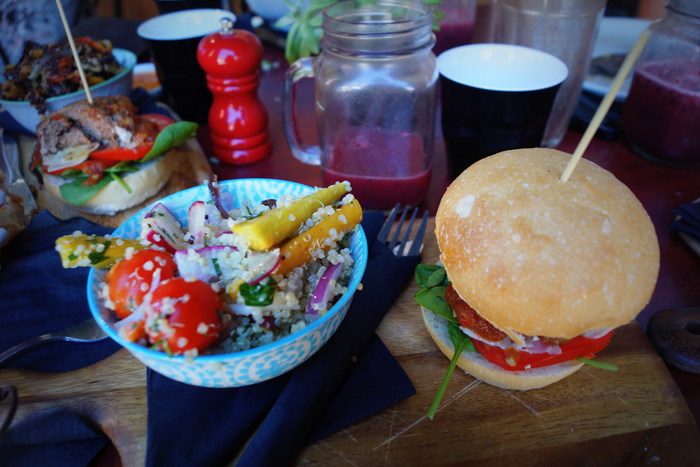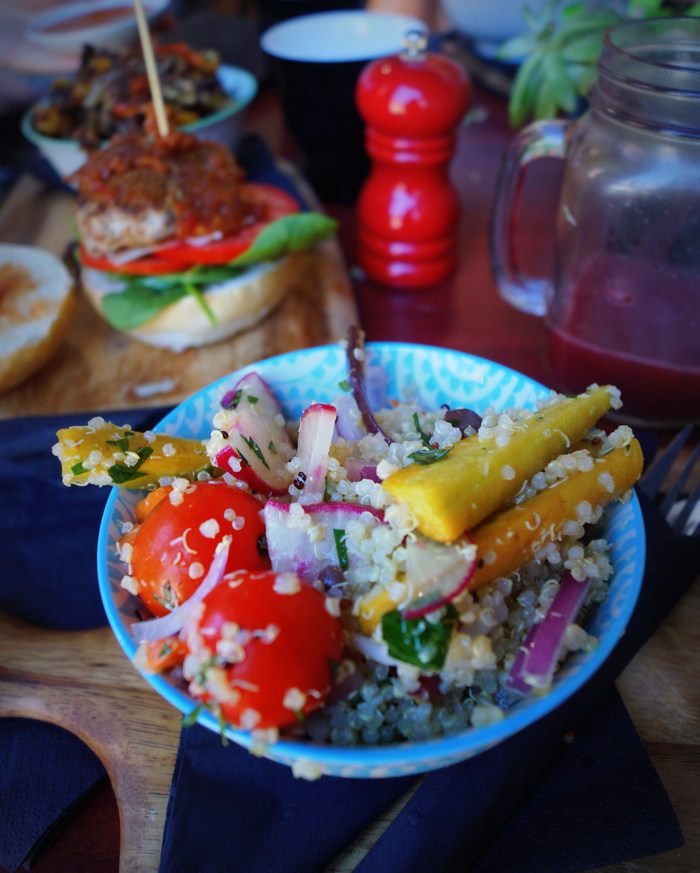 Var och käkade brunch på ett café som heter Bella i Terragal igår med Gabby, Linnea, Rhysse och Dylan. Det är ett hälsocafé och jag och Linnea tog en varin mini mexikansk burgare som var såååååå god. Salladen till var helt amazing också.
Drack en yum as Sexy Lauren juice också som bestod av vattenmelon, mixed berries och något mer. Kommer lätt besöka det igen. Snygga killar jobbade det där också, så tips tips tips!
// Had brunch at a café called Bella in Terragal yesterday with Gabby, Linnea, Rhysse and Dylan. It's a health café and me and Linnea ordered a mini mexican beef burger that was so yummy. The salad that came with it was amazing as well.
Had a yum as juice called Sexy Lauren as well made of watermelon, mixed berries and something else that I can't remember right now. I will for sure go there again. There were hot guys working there also which makes it even more worth another visit. //