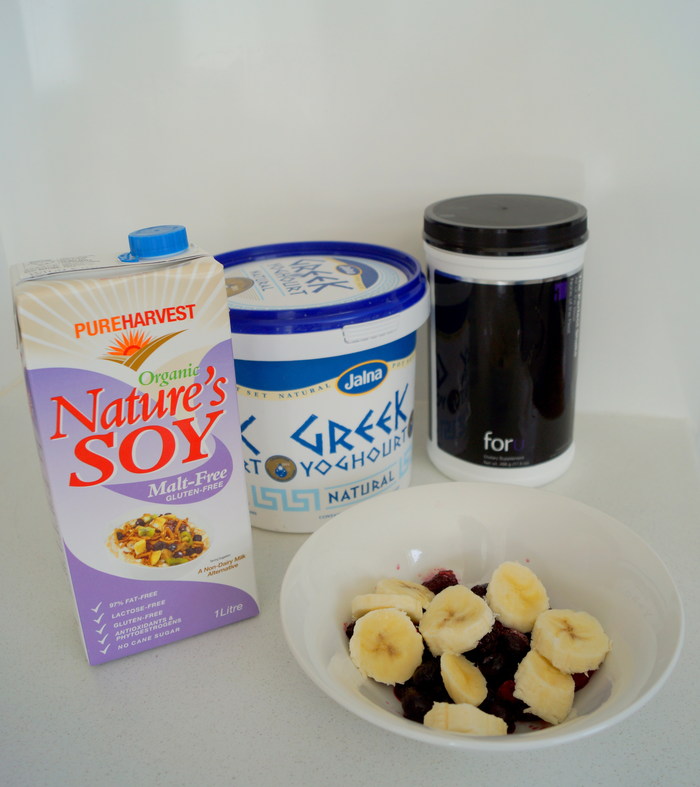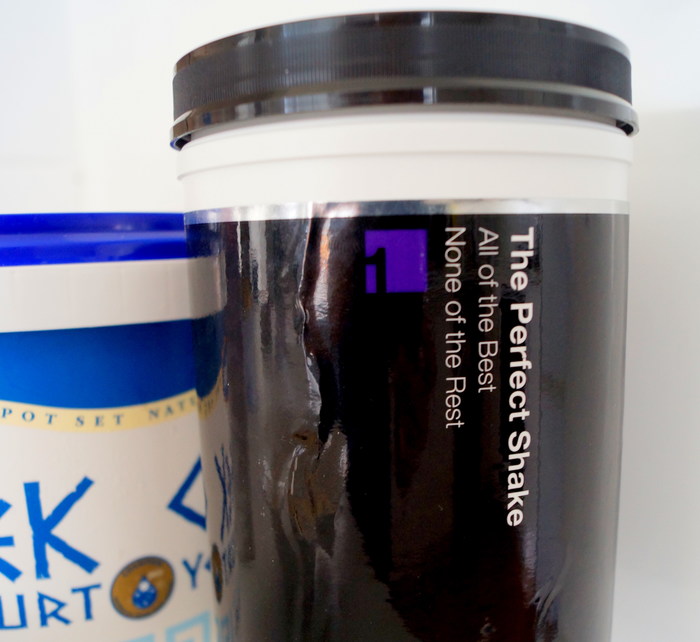 Ska börja äta mammas shake till frukost och mellanmål/lunch varje dag nu för att komma i form lite. Blandar i banan, frysta bär, grekisk yoghurt och solhavre när jag gör den. Men allra godast är den med jordgubbar, mjölk, banan och grekisk yoghurt. Den smakar som milkshake då. Så göttigt.
Shakepulvret som man blandar i innehåller bara bra grejer. Den är helt fantastisk och ni kommer snart kunna köpa den av mamma om ni är intresserade. Men tänkte bara berätta vad jag brukar blanda den med nu.
// I will start eating my mum's health shake for breakfast and lunch each day now to get fit. I usually mix the powder with half of a banana, frozen berries, greek yoghurt and soy milk. But if you want it to taste like a milkshake you should mix it with a banana, milk, strawberries and greek yoghurt. It's really yummy if you do that.
The perfect shake powder you mix the shake/ smoothie with only contains really good stuff. It's amazing and I'm soon gonna tell you about where and how you can buy it if you're interested in that //