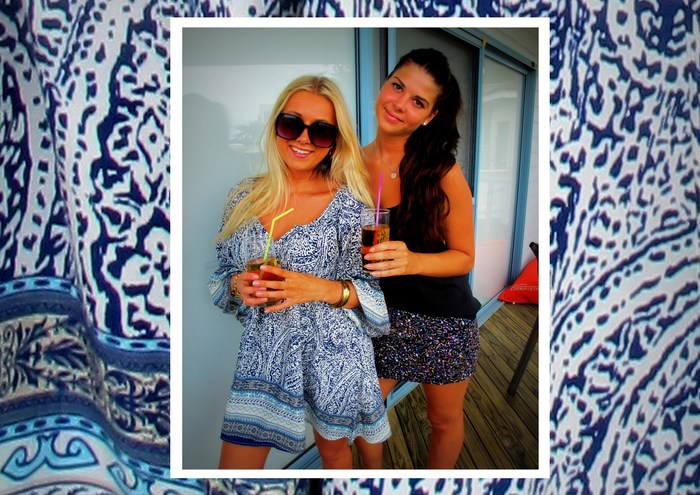 Började dagen med några timmars jobb och sen åkte jag hem, åt lunch och drog till stranden med Linnea och Gabby. Sen gick vi hem lagom till det var dags för att börja laga middag. Hade nämligen bestämt middagsdejt med grabbarna ikväll, då vi, tro det eller ej, inte haft en enda middag tillsammans. 
Det blev i varje fall tacos och jag åt mer än vad jag behövde. Är så mätt just nu, kan knappt röra på mig. Just det, efter middagen hade vi lite av en spindeljakt också här i huset. Största spindeln jag någonsin sett satt nämligen på våran köksvägg idag. Så efter mycket om och men, så som att försöka spraya ihjäl den med hårspray, fick vi ut den ur huset och nu är friden tillbaka.
// Started the day with some working at the café and then I had lunch and went to the beach with Linnea and Gabby. After some hours at the beach it was family-dinner-time. Believe it or not, we haven't had a proper family dinner all of us yet in the house so it was about time that we had one. 
We made tacos and right now I am so freaking full. I ate to much…. And oh, after the dinner we had a kind of adventure to get rid of a spider. The biggest spider I've ever seen… It was in our kitchen and we tried to kill it with hairspray but now it's gone which means that I can sleep in piece and quiet tonight. Lucky me //