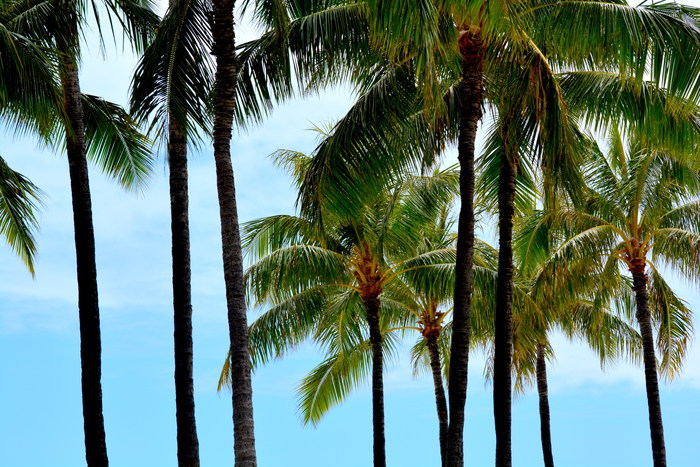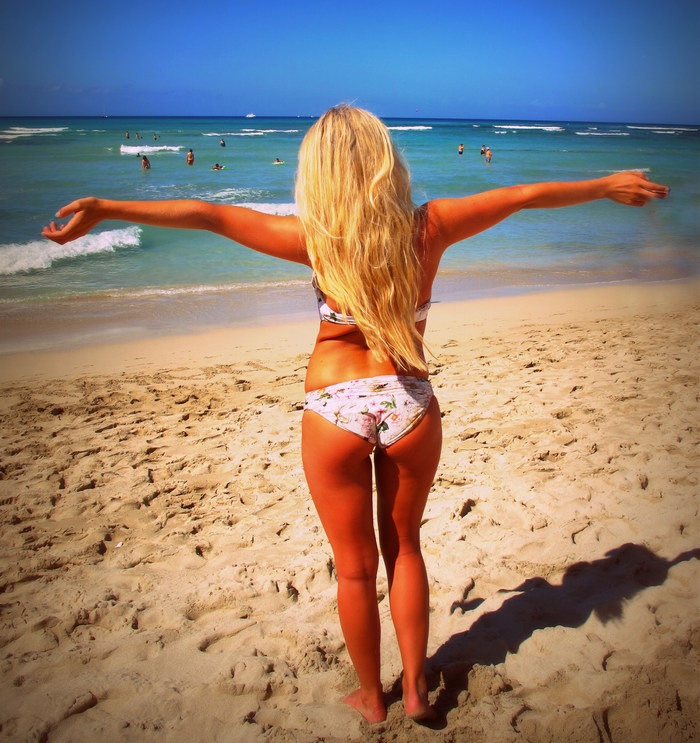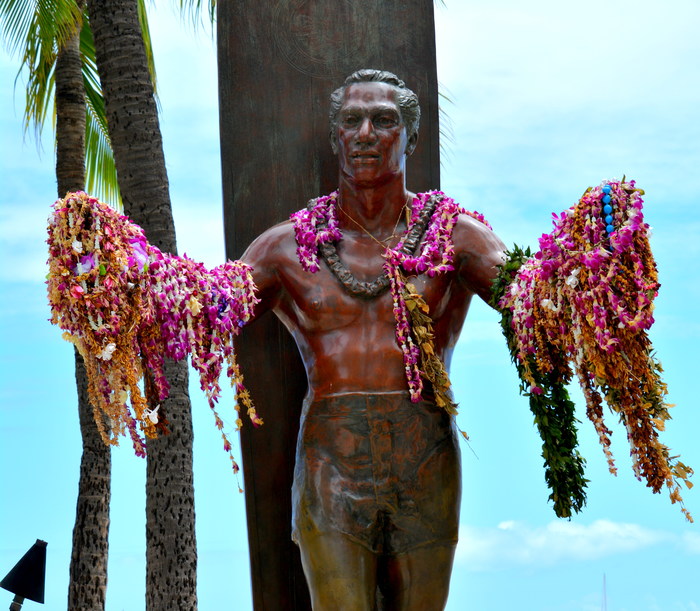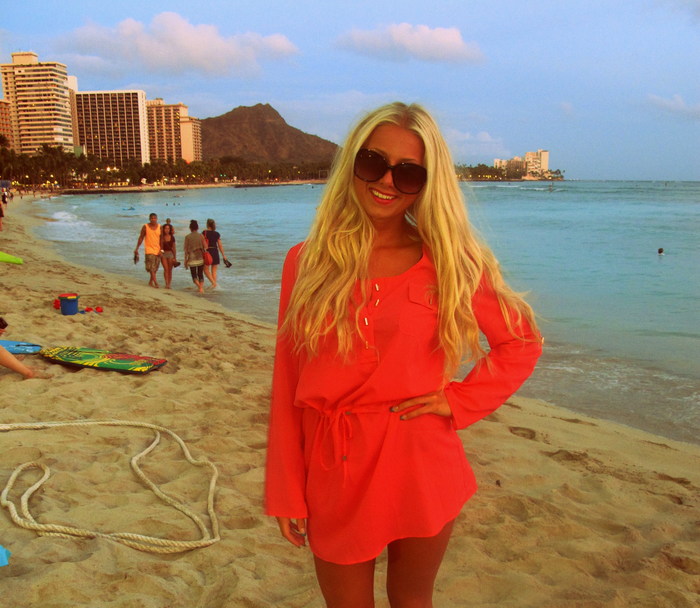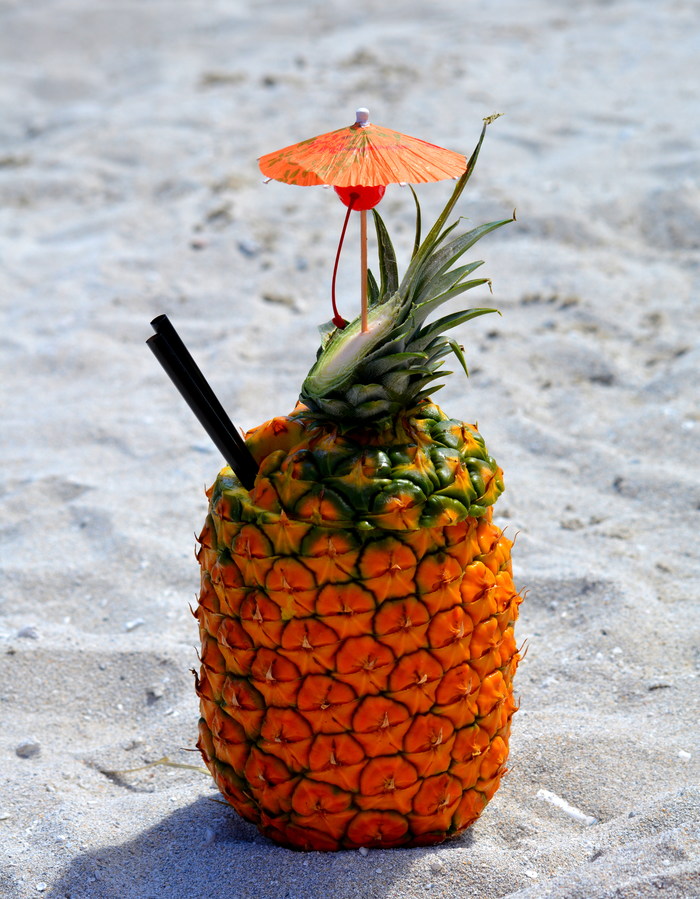 Hawaii var ett alldeles perfekt att avsluta vår resa på. Det är rena rama paradiset, jag älskar det stället av hela mitt hjärta och jag vet att jag kommer bli ännu mer fast vi det efter min och Maddys resa dit då vi ska försöka resa runt lite och inte bara vara på Waikiki. Jag och Molly var ju nämligen bara på Ohau/Honululu när vi besökte Hawaii då det enda vi ville göra var att sola, bada, äta god mat och shoppa.
EF skolan och studenthemmet ligger så fantastiskt bra i Honululu. Ni anar inte hur centralt det är och hur najs det var för mig och Molly att få bo på studenthemmet under vår vecka i Hawaii trots att vi inte var i Hawaii med EF språkresor. Mina favoritställen var just Hawaii och Santa Barbara så det är mina tips till er som vill åka på språkresa med EF.
// Hawaii was a perfect ending of our 5 weeks in California. It's paradise and I love that place of all my heart and I know what I will come home and love it even more after my and Maddy's trip since we are planning on travel a little bit. Because me and Molly were mostly on Ohahu/Honululu/Waikiki since we only wanted to tan, swim, eat and shop haha.
The EF language school is located so central and good in Honulu. You have no idea how central it is and how awesome it was for me and Molly to stay in the student corridors during our week in Hawaii. My favorite EF school during the trip was actually Hawaii and Santa Barbara so go to either of those places if you want to do a language course according to me //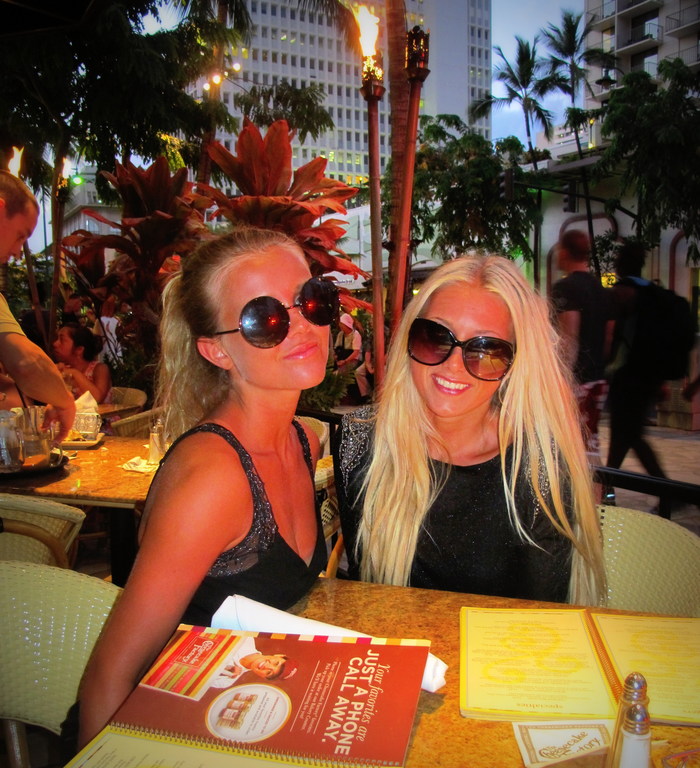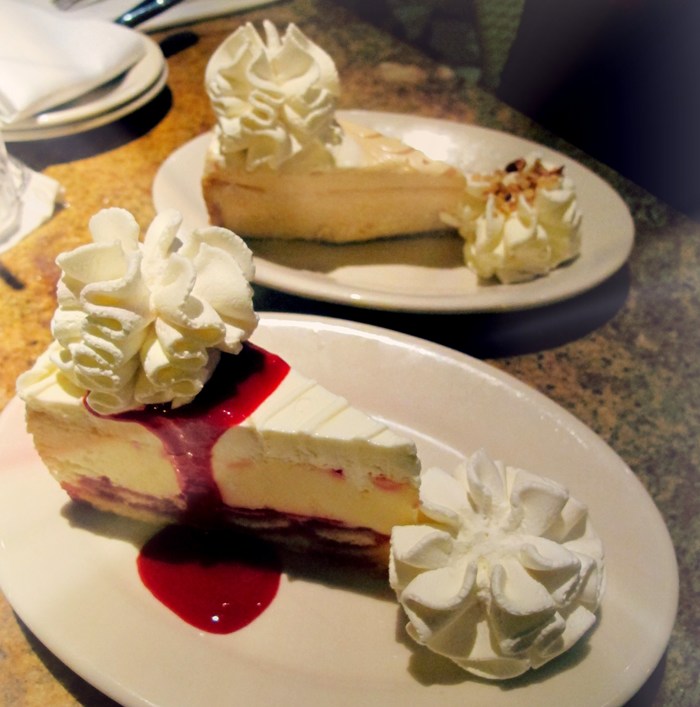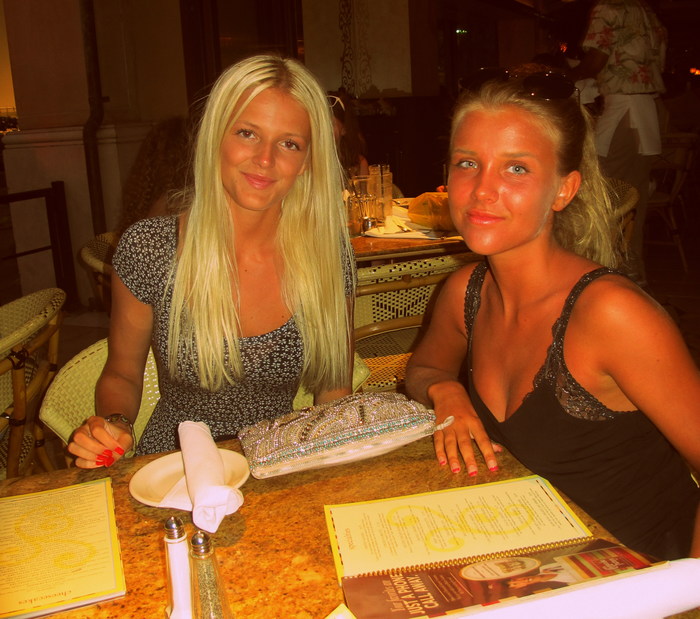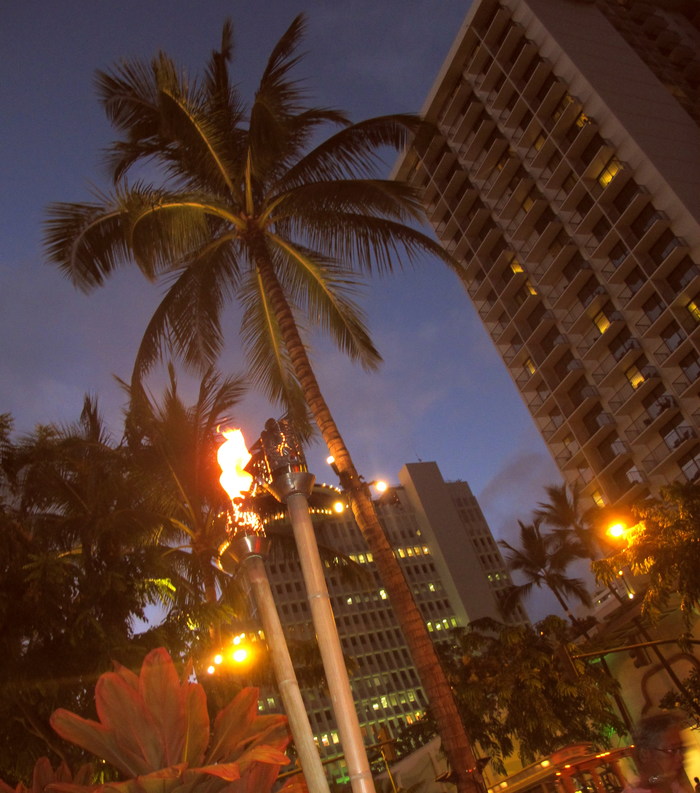 Cheesecake factory i Honululu är ju ett måste. Det ligger verkligen så mysigt på huvudgatan och uteserveringen är så härlig. Ovan ser ni bilder ifrån vår nästsista kväll på Cheesecake Factory. Vi gick dit med en tjej vi träffade på studenthemmet som heter Sofie och som vi klickade med.
// Cheesecake factory in Honululu is something you have to do. It's just in an amazing spot on the main street and their outdoor-area is so nice. Here's a few pictures from when we were there on one of the last nights together with Sofie, a girl we met who was studying with EF in Hawaii //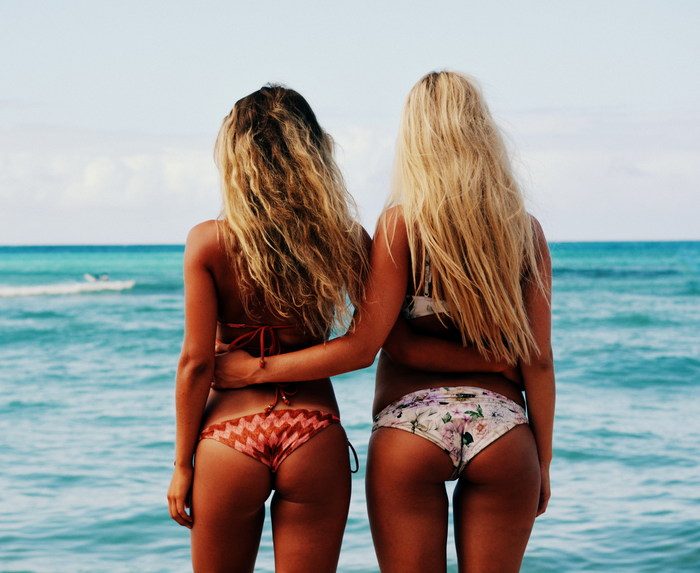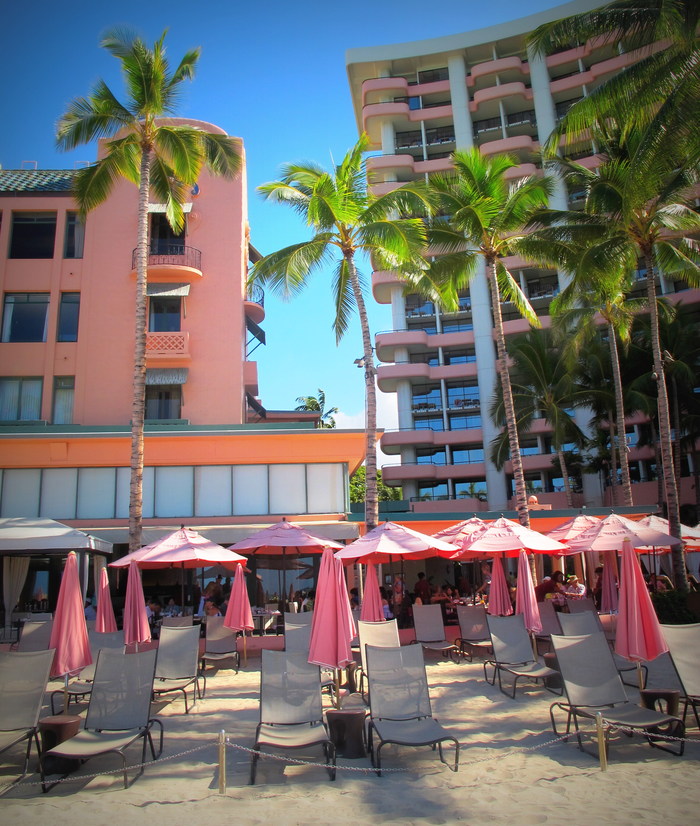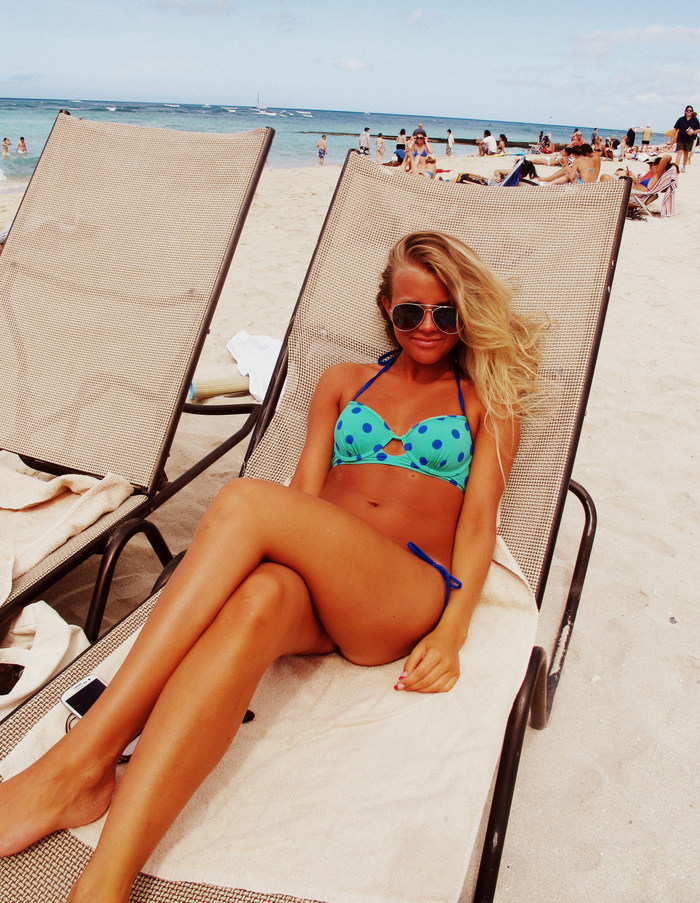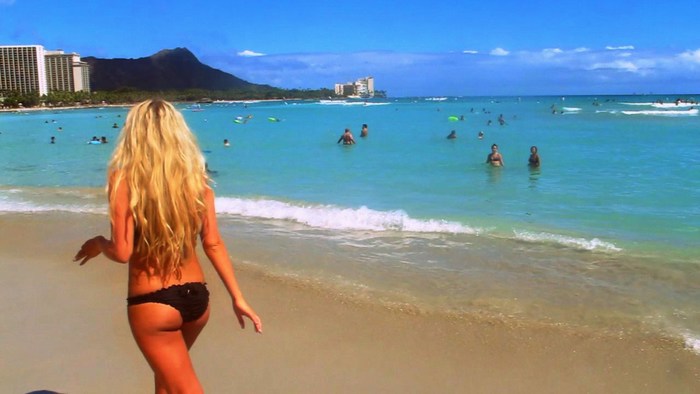 Låg alltid utanför hotellet Pink Palace/ The Royal Hawaiian när vi solade då det både fanns gratis internet och iskallt vatten att springa och hämta i baren vilket var hur najs som helst. Kommer ihåg hur vi hämtade mängder med vatten och is och låg och smorde in oss med isen för att det var så förbaskat varmt. 
Det såg ut som att dom hade amazing cocktails och supergod mat i baren på The Royal Hawaiian också vilket är perfekt för lunch. Dock så är det ju lite dyrare där men jag tror att det är absolut värt det.
// We layed outside the hotel Pink Palace/ The Royal Hawaiian when we were tanning since there was both free internet and ice-cold water to get in the bar which was so nice. I remember how we always brought some extra bottles so that we could take the ice-cubes and put them all over our bodies since it was so hot.
It looked like they had amazing cocktails and yum as food in the bar at The Royal Hawaiian hotel as well which is perfect for lunch when you are at the beach. It's a bit more expensive there though but I think it's worth it //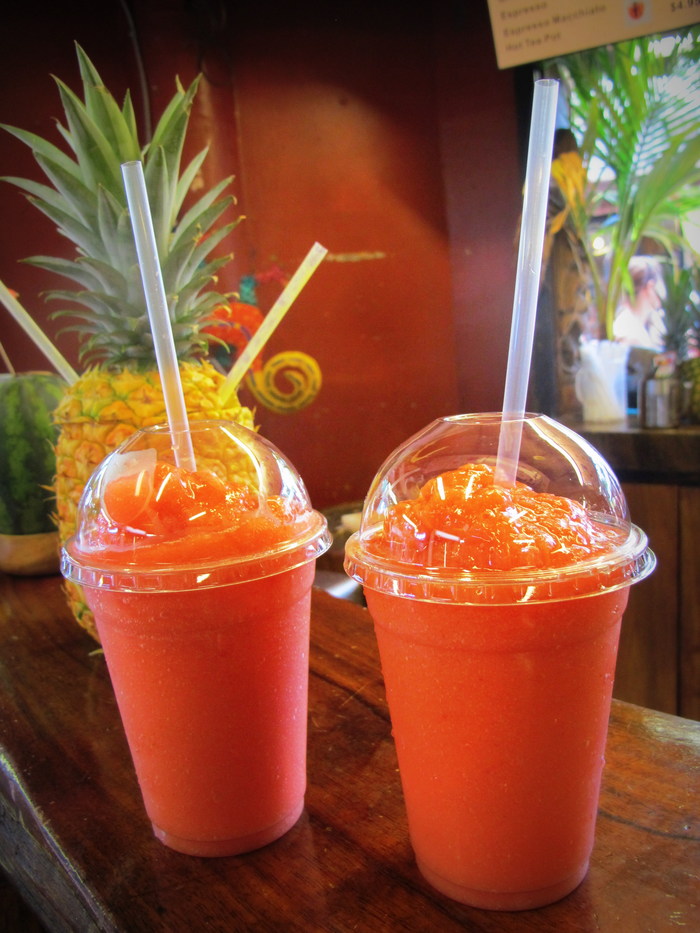 Bästa juice/smoothie stället ever ligger inne i den Internationella marknadsplatsen i Honolulu nära Cheesecake Factory. Det finns som en liten butik/ hydda där inne med världens godaste juicer och smoothies som vi blev helt kära i så ni måste bara gå dit. Det fanns även kokosnötsdrinkar, ananasdrinkar och melondrinkar där för er som gillar det.
// You have to go to the best juice/ smoothie place ever that is located inside the International marketplace in Honolulu close to Cheesecake factory. It looks like a little bungalow kind of and they had the best juices/ smoothies that we just loved. They had coconut drinks, pineapple drinks and melon drinks as well for those of you who likes that //
Här är min favoritfilm ifrån hela resan. Den gör mig bara så glad och jag längtar tillbaka så himla mycket när jag ser den. Bästa Hawaii. Fan vad jag älskar det stället alltså. Ni måste åka dit om ni får chansen.
// Here's my favorite movie from the whole trip. It makes me so happy and I can't wait to go back when I see it. Hawaii is just the best place on earth. I love that place. You have to go there if you get the opportunity //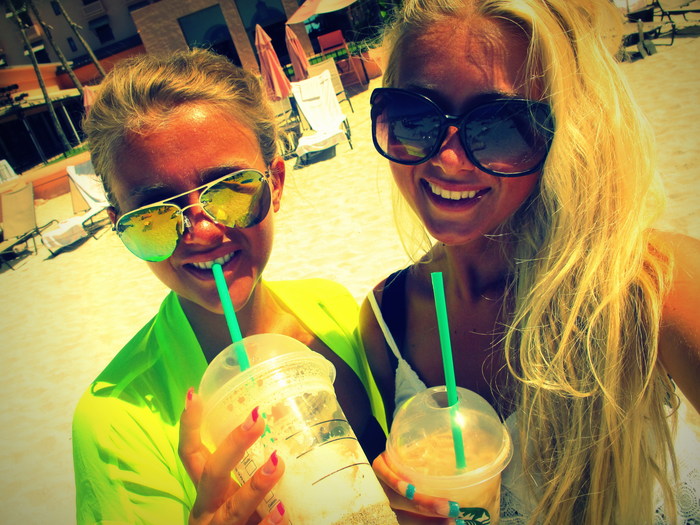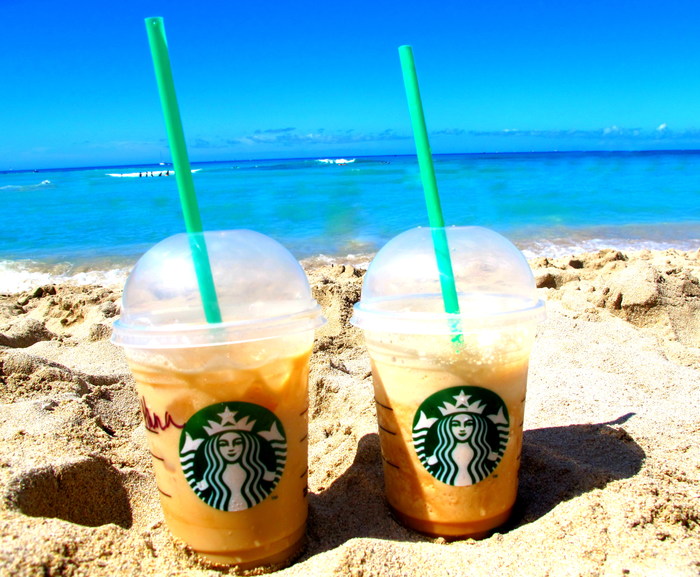 Drack mängder med Iced coffes och ice chai lattes på stranden också vilket var så yummy. Starbucks låg ju nämligen på andra sidan av EF studenthemmet vilket var en räddare i nöden den kvällen då vi inte hade något toalettpapper och fick springa ner till Starbucks för att hämta servetter som vi kunde använda hahaha. Herregud…
// Had lots of Iced Coffes and Iced chai lattes on the beach as well which was so yummy. Starbucks was located just across the street from the EF accommodation which was a life savior that night when we didn't have toiletpaper and had to run down to Starbucks to get some servietts we could use hahaha… //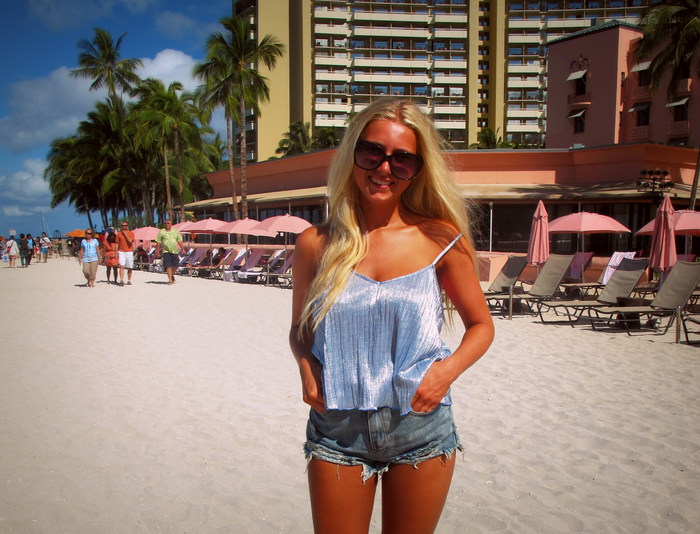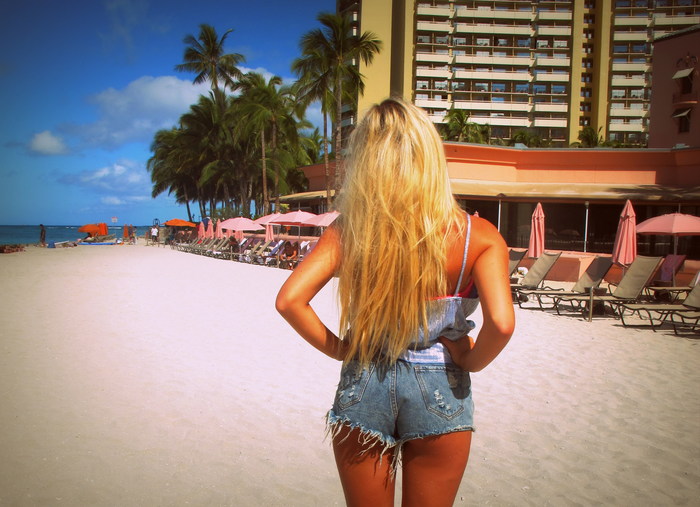 Låg på stranden 5-6 timmar om dagen och bara njöt av allt. Några dagar hyrde vi solstolar ifrån Royal Hawaiian hotellet också vilket var rena rama lyxen. Annars så är ju vattnet helt amazing i Hawaii, det är varmt, det är inga stora vågor och man kan bara vara i vattnet och plaska runt hur länge som helst. Perfekta stället för mig att bada på.
// Spent 5-6 hours a day on the beach and just loved every second of it. Some days we rented chairs to lay on from the Royal Hawaiian as well which felt so luxury since we had been laying on our small towels the other days. And the water in Hawaii is just AMAZING. It's the perfect temperature and there's no big waves which is just so perfect for me. I loved it //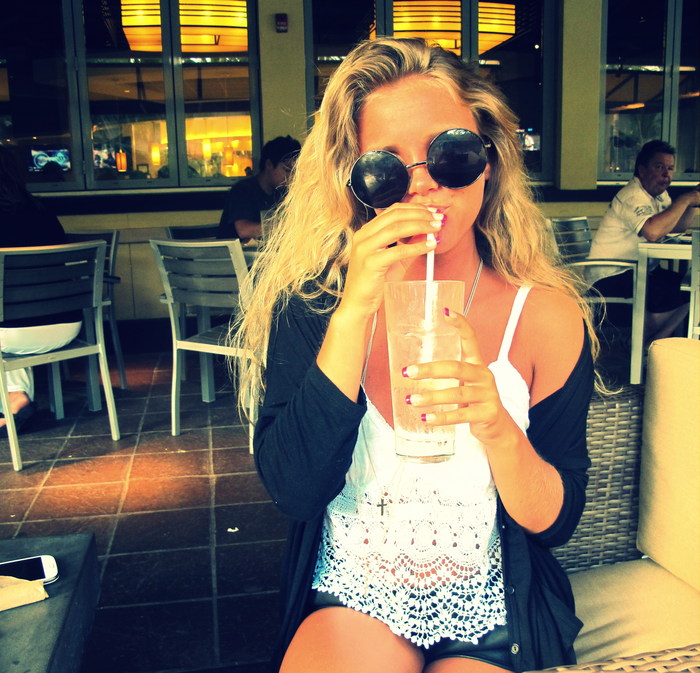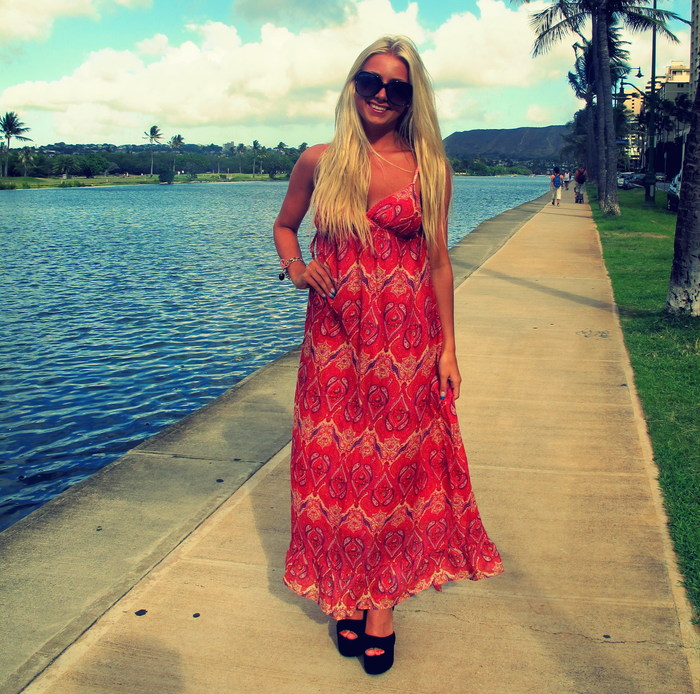 Åt middag på CPK (California Pizza Kitchen) en kväll också och dom hade the most amazing pasta ever så gå dit om ni gillar pasta och pizza. Jag hade på mig min mammas klänning som jag bara älskar och bilden på mig är tagen typ hundra meter bakom EF studenthemmet åt motsatt håll ifrån stranden. Sjön ni ser eller vad det nu var bakom mig gick vi runt varje morgon. En perfekt powerwalk slinga som tog ungefär 45 minuter att ta sig runt.
// Had dinner att CPK (California Pizza Kitchen) one night and they had the most amazing pasta ever so if you like pasta and pizza, go there. I wore my mum's dress that I just love and the picture is taken kind of behind the EF accommodation building in Hawaii, opposite direction from the beach so to say. We used to power walk around the lake or whatever it was every morning. A perfect power walk that took about 45 minutes //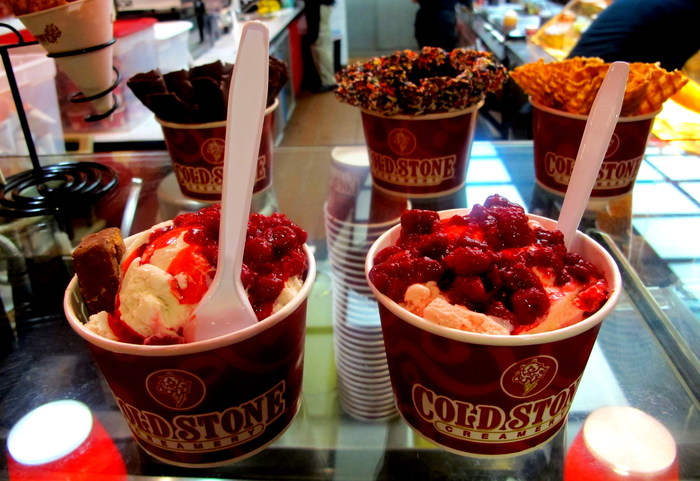 Ett sista tips är att gå till Coldstone och äta glass mina vänner. Så himla gött. Speciellt med hallonen till. Åh, det bara smälter i munnen på mig när jag tänker på det. Tror dom hade ett coldstone på huvudgatan och att det var där vi köpte glass sista kvällen.
// A last tips is to go to Coldstone for some ice cream mates. It's just so delicious, especially with the raspberries. Mmmmm, yummy. I think Coldstone were on the main street in Waikiki as well and we had ice cream there the last night //