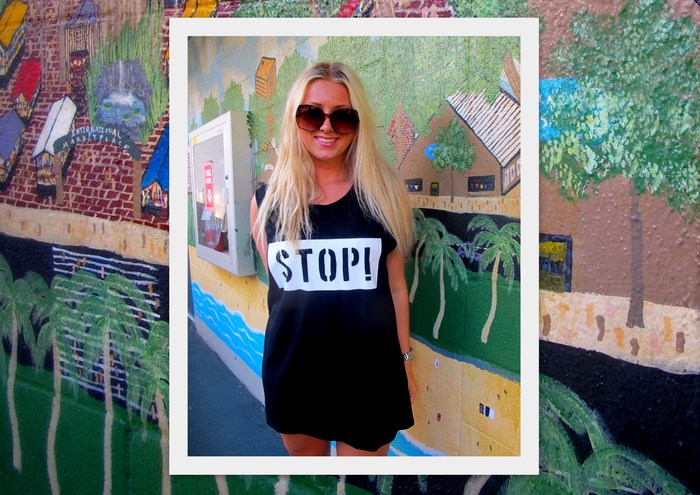 Köpte ett nytt linne på Forever 21 idag när vi var och shoppade i Ala Molana och tur som vi har lyckades vi ta oss dit med en gratis shuttle och behövde inte betala på bussen när vi åkte hem. 4 dollar sparade där, nästan så att det räcker till en subway. Gött va?
Vilket fall så ska vi käka middag på Cheesecake Factory ikväll och jag är så taggad. Älskar det stället. Favoriten nummer ett. Undra vilken cheesecake jag ska ta också, det finns så mycket goda. Maddy har redan bestämt sig haha, hon ska ha en macademia och karamell cheesecake… YUMMY.
// Bought this singlet today at Forever 21 when we went shopping i Ala Molana. And lucky us bot got there and back without having to pay anything. Found a random as free shuttle on our way there and when we went back we didn't have to pay on the bus. So yet, I just saved 4 dollars, which is almost enough for subway haha.
Oh well, tonight we're going for dinner at The Cheesecake Factory and I am so keen. I love that place. It's my number 1 favorite. I wounded which cheesecake I'm gonna order but. There's so many… Maddy has already decided haha, she is gonna have the macadamia and caramel cheesecake… YUMMY //