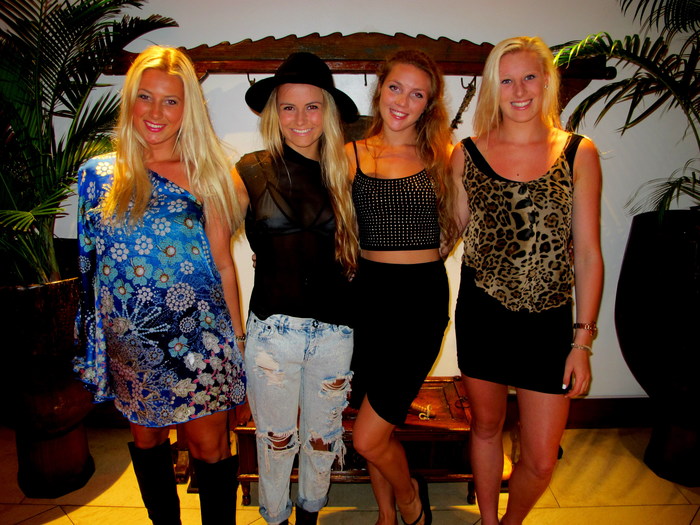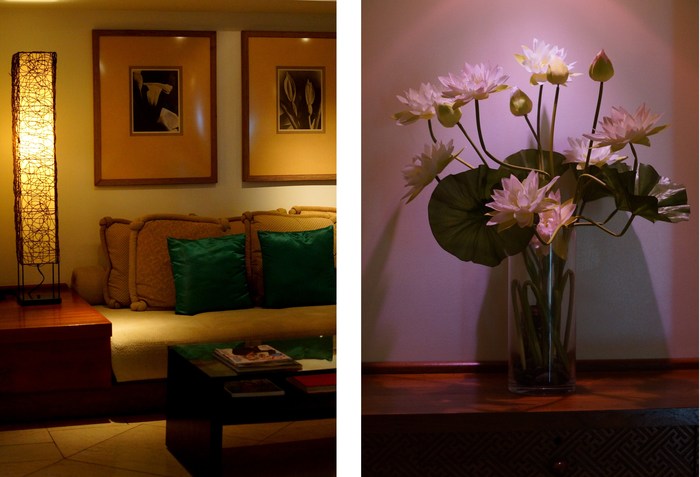 Checkade in på lyxiga Lotus Hotel i onsdags vilket verkligen behövdes efter en vecka i ett hostel. Lotus Hotel ligger ungefär 1 kilometer ifrån "Waikiki centrum" med utsikt över Diamond Head och det var superfint. Det är dock enkelt att ta sig in till Waikiki, man ser ju det ifrån hotellet liksom. Antingen så är det bara att ta en promenads, cykla in då hotellet hade cyklar man fick låna helt gratis eller bara hoppa på en trolley.
Älskade inredningen där, det var så mysigt och kändes så varmt. Bilderna ovän är ifrån lobbyn. Den första bilden är på oss tjejer vid ingången till hotellet och de andra två är ifrån launch-rummet i lobbyn. 
// Checked in to Lotus Hotel this wednesday which we really needed after a week in a hostel. Lotus is located about 1km from Waikiki, they have the best view of Diamond Head and it was super nice. It's really easy to get in to Waikiki as well since it's only 1km. You can either just walk, borrow the hotel's bikes or jump on a trolley.
I loved the interior design in the hotel as well, it was a cosy atmosphere //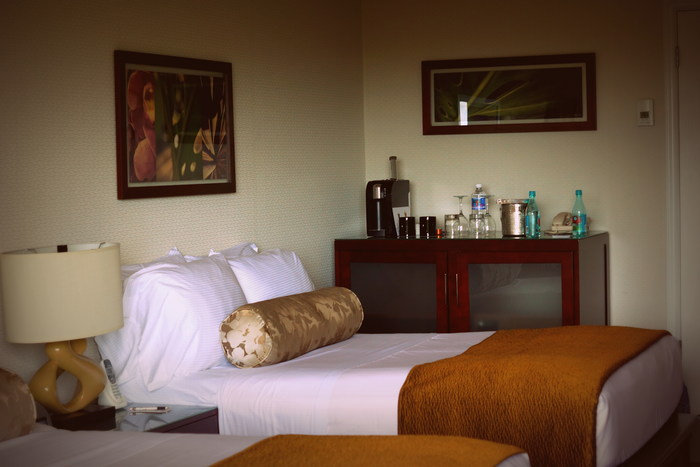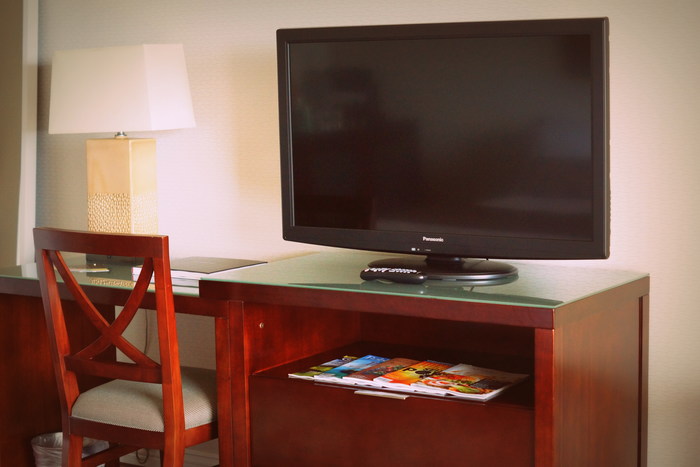 Vi bodde i ett rum med två dubbelsängar och havsutsikt. Vi hade faktiskt utsikt över Diamond Head också så fick the both of best worlds. Sängarna var magiska jämfört med hostelsängarna haha så vi sov som gudar. Det gulligaste måste ju varit när Maddy frågade efter en mikro då det inte fanns någon i rummet och en av de som jobbade där kommer upp med en mikro till vårat rum.
// We stayed in a ocean-view room with two double beds. We actually had a nice view of Diamond Head from our balcony as well so got the both of best worlds. The beds were so comfy so we slept like angels haha since we had been sleeping in hard hostel beds since we came here. And the cutest thing happened as well when Maddy asked for a microwave cause then they just came with one to our room //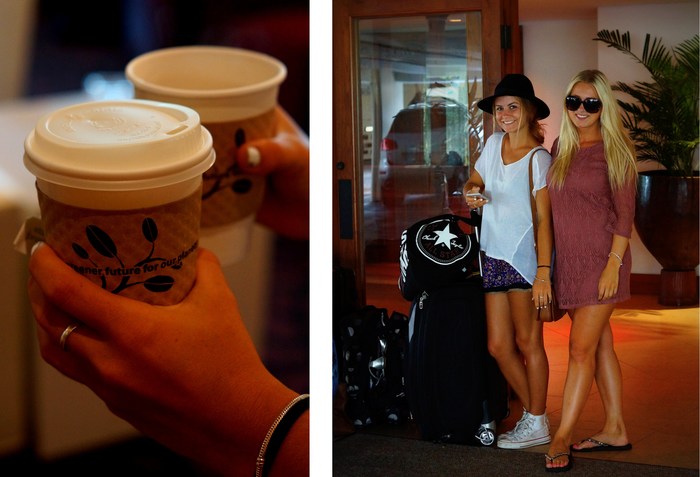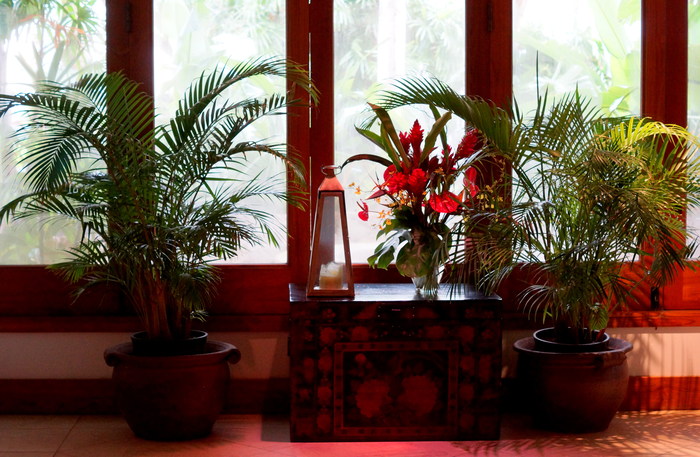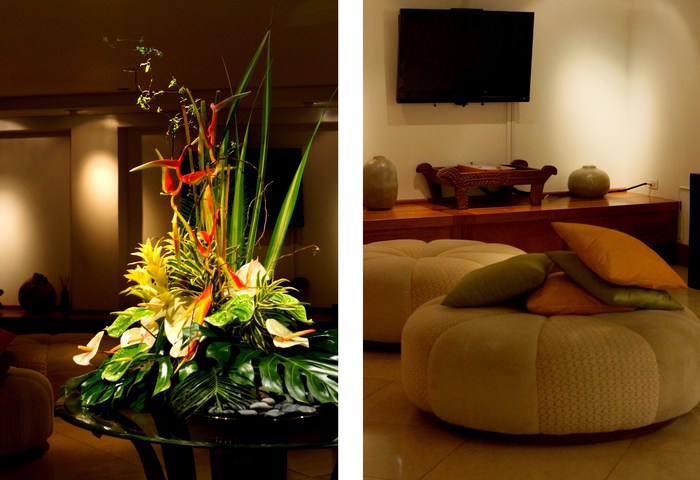 Här är några fler bilder ifrån lobbyn. Visst är det mysigt?
Gillade det verkligen och kommer absolut stanna där igen.
// Here's some more pictures from the lobby. Isn't it cosy?
I really liked this hotel and will absolutely stay there agin //