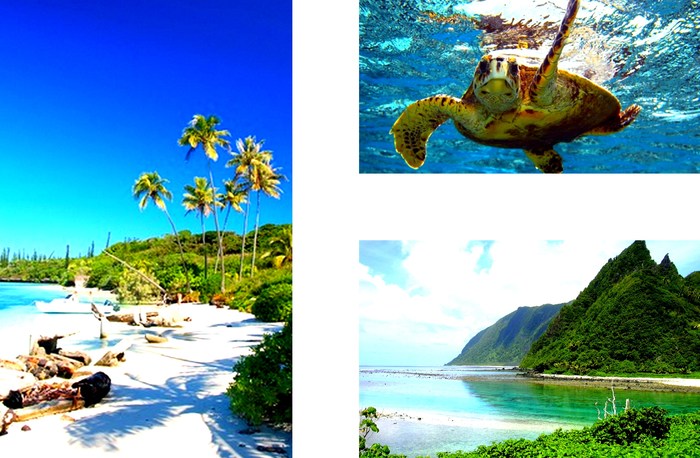 Det är inte bara ni som är förvirrade att jag ska till Hawaii en gång till, även jag glömmer bort det ibland haha. Längtar verkligen jättemycket dock till den här kryssningen som jag och Maddy ska åka på den 18e april med Royal Caribbean och har precis suttit och googlat alla ställen vi ska åka till för att kolla upp vad vi ska göra där. Vi ska ju då till Fiji, Isle of Pines, Vila, Champagne Bay, Samoa, Pago Pago och så är slut destinationen Hawaii, Honolulu.
Det som känns lite sorgligt däremot med det hela är att jag troligtvis inte åker tillbaka till Australien efter kryssningen utan åker till Los Angeles för att möta upp mamma och pappa och resa runt lite i Kalifornien och sen åker hem till Sverige igen för att spendera sommaren hemma. Vet verkligen inte vad jag känner för att åka hem för samtidigt som jag längtar lite så vill jag verkligen inte lämna det här stället och mina room-mates. Hur ska jag kunna säga hejdå till mina killar? Tänkte på hur min avskedsfest skulle kunna se ut imorse och fick tårar i ögonen över att bara tänka på det.
// As I've told you before I'm going to Hawaii again in April with Maddy. This time on a cruise though with Royal Caribbean which will be so much fun. I am so excited and I just googled up all the places we are going to which is, Fiji, Isle of Pines, Vila, Champagne Bay, Samoa, Pago Pago and finally Hawaii, Honolulu. The only sad thing about this cruise is that I probably won't go back to Australia after it's finished. Because I'm thinking of staying in Los Angeles and California for a couple of days to met up with my mum and dad and then go back to Sweden with them and be in Sweden for the summer. I honestly don't know what I feel about it though and when I actually thought about how my goodbye party would look like this morning I got some tears in my eyes. how will I ever be able to say goodbye to the best roomies ever? No, I don't wanna think about it //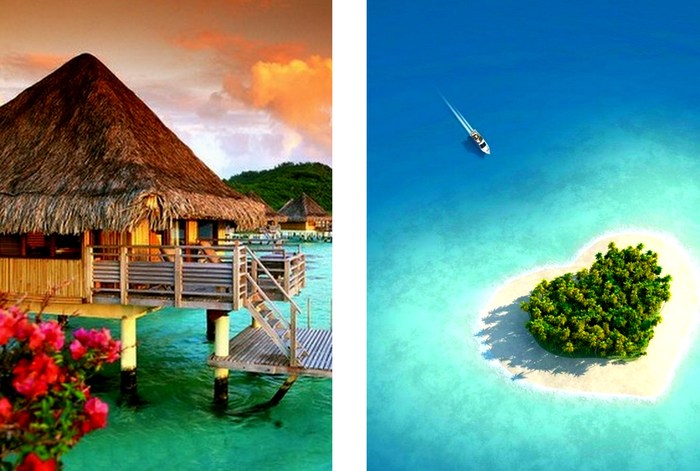 Om vi ska gå tillbaka till kryssningen så skrev jag lite mer ingående om kryssningen HÄR och såg även att många av er undrar hur mycket det kostade och det kostar ungefär 1000 kr per person per natt. Vilket då är en 16 nätters kryssning, hytt med balkong och havsutsikt plus all mat inklusive. Såg även att många av er frågat vart jag bokat denna kryssning och det gjorde jag ju då på Royal Caribbeans hemsida som ni hittar HÄR. 
Royal Caribbean har ju kryssningar som går runt om i hela världen och jag har varit på två stycken innan just i Karibien vilket var helt fantastiskt och för er som missat det så var det ju faktiskt på en av dessa kryssningar som jag och Maddy träffades så det blir ju verkligen extra roligt att hon och jag ska göra denna kryssningen tillsammans.
// If you wanna know more about the different places we're going to on the cruise I did a post about it a while ago and you can find it HERE. I also noticed that a lot of you asked how much this cruise is and I think it is ….. a person. Which is a 16 night cruise, ocean view room and food inclusive. I also saw that a few of you asked where I booked this cruise which I did on The Royal Caribbean's website HERE. Royal Caribbean has cruises all around the world and I've been to two of them before and the most funny thing is that me and Maddy actually met on one of those cruise ships and now we're going on one together again. How funny? //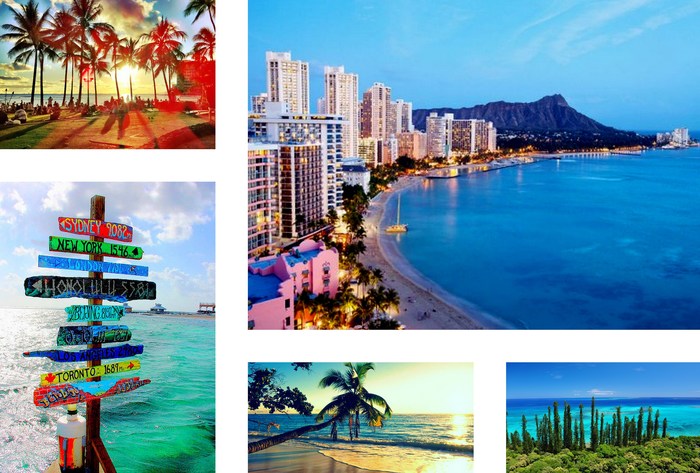 Och vet ni vad jag har fixat till er? En 10 % rabatt på er kryssningen om ni uppger "hannalicious" när ni ringer och bokar er kryssning eller om ni skriver "hannalicious" i kampanjkodsrutan när ni bokar er kryssning online. Rabatten gäller alla kryssningar och alla hyttkategorier från och med 7 mars – 1 juni. Så se till att boka eran kryssning mellan dessa datum för att ta del av erbjudandet. Gå bara in på ROYALCARIBBEAN.SE och läs själva vart och när ni vill resa.
// And guess what guys? I've organized a good offer for you who also want to do a cruise with Royal Caribbean. You will get 10 % off your whole cruise if you say "hannalicious" when you call and do your booking or if you write "hannalicious" in the campaign box when you book your cruise online. This offer is for all the cruises and all the different types of rooms and it's from the 7th of March to the 1st of June. Just hop into ROYALCARIBBEAN.COM and decide where and when you wanna go //