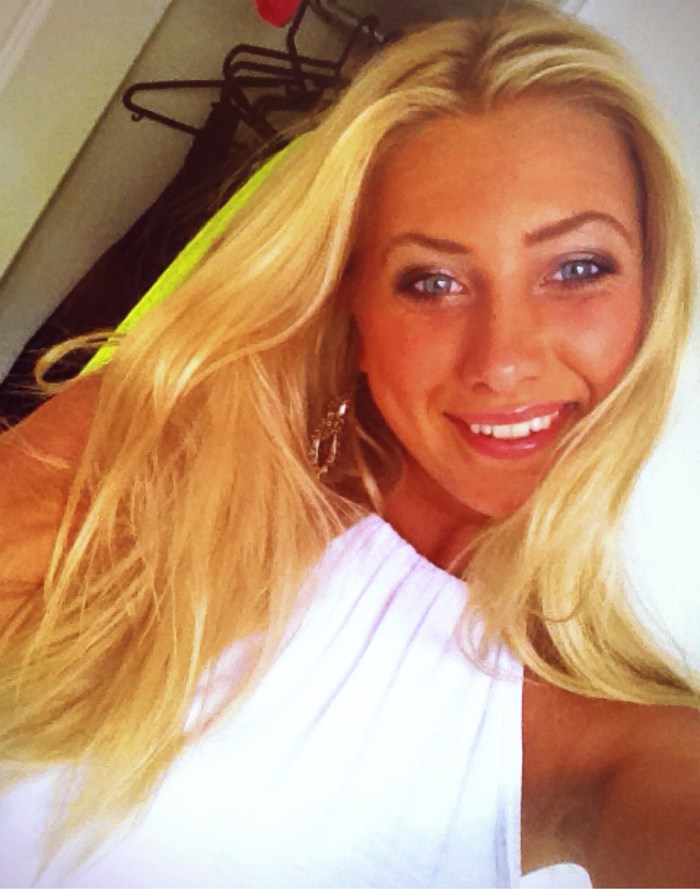 Drog på mig min fina nya klänning ifrån Taget igår för att möta upp en kompis för drinkar på Rojo Rocket, en mexikansk restaurang/ bar här i Avoca som är så härlig och har världens mysigaste och ballaste uteservering. Fick dock byta om till jeans och en blus ganska fort då det mulnade på och blev kallt på kvällen…
// Put my new dress on to meet a friend for some drinks at Rojo Rocket, a mexican restaurant/ bar here in Avoca that is no nice and have the most chill atmosphere. I had to change though since it got pretty cold. So I ended up in jeans and a blouse //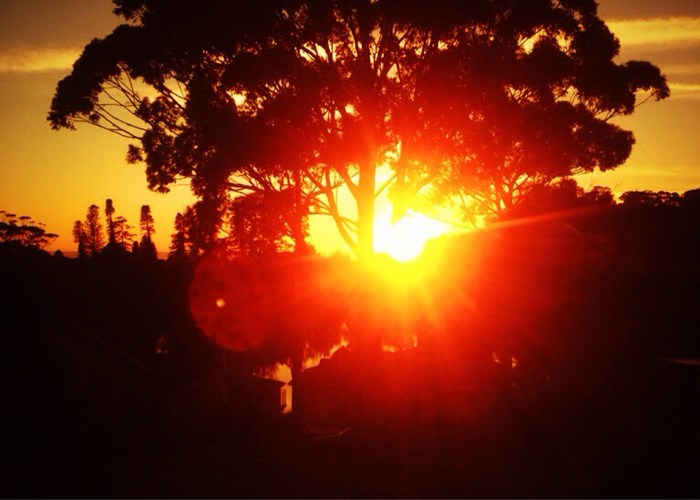 Går antingen ut och går eller drar en springrunda tidigt på morgonen innan solen går upp för att njuta av soluppgången. Det är så härligt att vara uppe tidigt på morgonen här i Australien, både för att se soluppgången men också för att man får så mycket mer gjort.
// Usually go for a walk or a run early in the morning before the sunrise to enjoy the amazing sunrise. And it's so beautiful every single morning. I love waking up early, not only cause I get the to watch the sunrise but also because you get so much more done when you wake up early //


Här är en bild ifrån när jag och Linnea käkade lunch på stället jag jobbar på tillsammans med min bästis Moa. Vi delade på en seafood plate och avslutade med en kaka och karamell slize. Det var så gott. Speciellt seafood tallriken. Den hade de godaste vitlöksräkorna någonsin. Om ni någonsin besöker Avoca Beach och vill gå till kaféet jag jobbar på, beställ seafood tallriken.
// Here is a picture from when me and Linnea had lunch at the place I'm working at together with my best friend Moa on her last day here. We shared a seafood plate, which was amazing. And finished up with a caramel slize and a cookie. It was so yum. If you ever come to Avoca Sands Café for some lunch, have the seafood plate //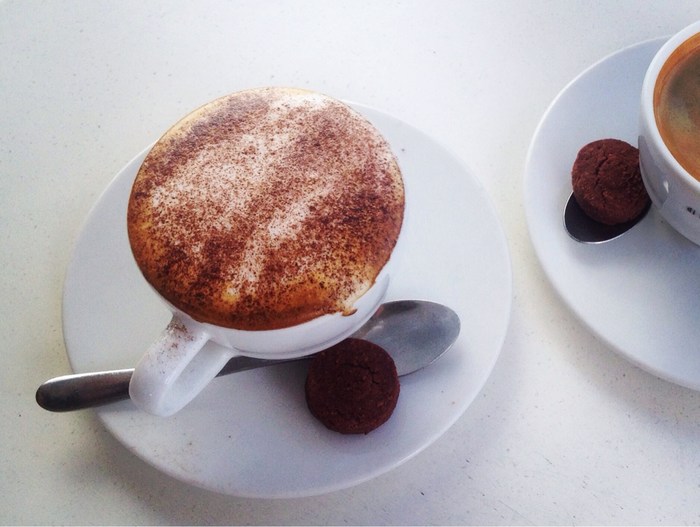 Att äta frukost ute i Australien kan ju vara det bästa och mysigaste jag och Linnea vet. Nästan varje måndag efter att vi varit ute kvällen innan går vi ut och slår till rejält på en riktig frukost ute. Önskar att man käkade mer frukost ute hemma i Sverige för det är verkligen så himla mysigt.
// Having breakfast at different cafés is my and Linnea's favorite thing. Almost every Monday after a sunday sesh at The Beery we go out and have a nice breakfast. I wish you went out and had breakfast more often in Sweden because it's so cosy. I just love it //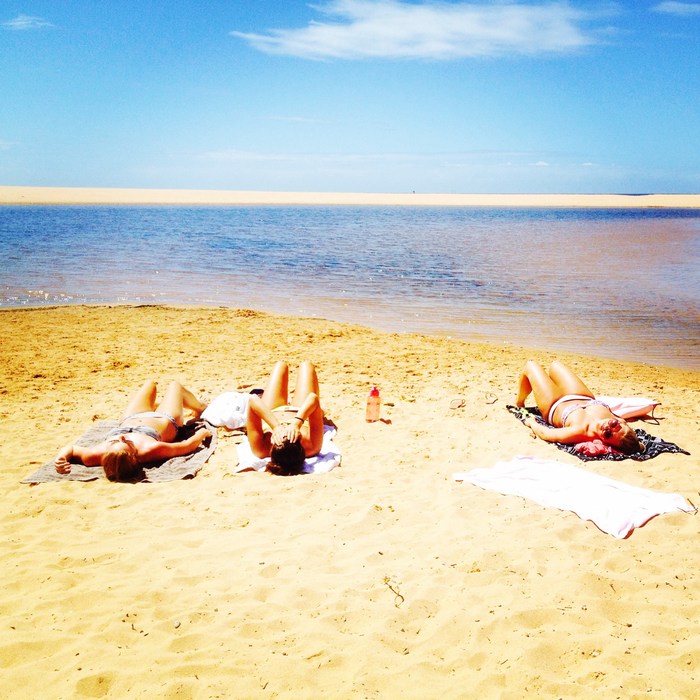 Hade en stranddag här i Avoca tillsammans med Lisa och Moa när de båda tjejerna var här. Det var så mysigt att ligga vid sjön då det inte var en enda människa där som ni kan se. Älskar att man ser havet i bakgrunden också. Världens bästa ställe Avoca…
// Had another beach day here in Avoca with Lisa and Moa when they both stayed at ours. It was lovely to lay by the lake since there was no other people there as you can see. I love that you can see the ocean in the background as well. I love Avoca //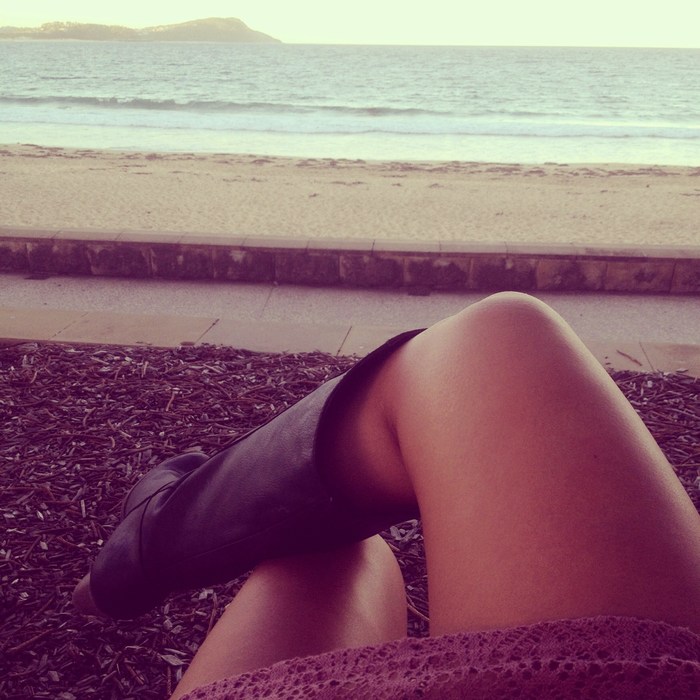 Åkte till Erina för att handla lite mat och fylla på mobilen med credit och tog sedan bussen till Terrigal för att möta upp Therese och Gabby på middag. Satt och väntade på en bänk alldeles vid stranden och skrattade lite för mycket om hur dumma killar är…
// Went to Erina to do some grocery shopping and refill my phone with credit the other day and caught the bus to Terrigal to meet Therese and Gabby for some dinner there. While waiting we sat on a bench just by the water and laughed at bit to much about how stupid boys are… //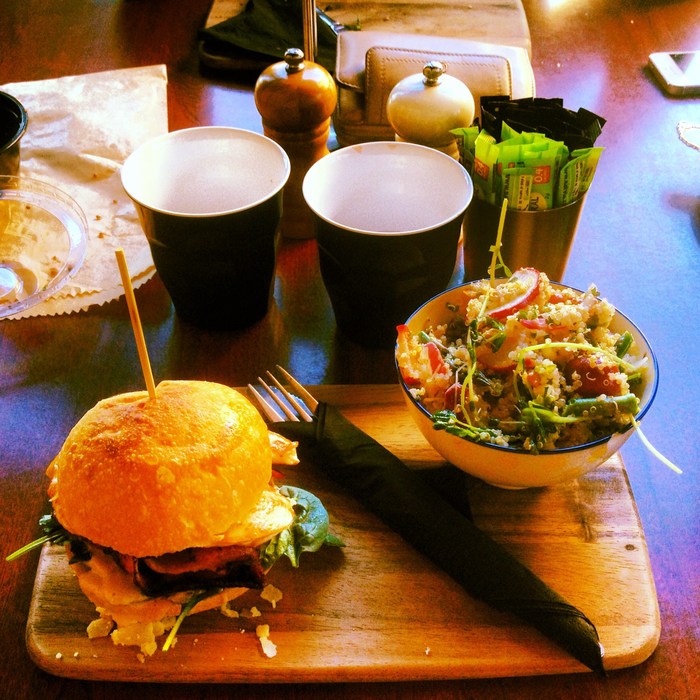 Och nu somnar jag vilken sekund som helst efter några drinkar på Rojo Rockets följt utav en födelsedagsfest för tvillingarna Knighty. Imorgon vankas jobb, träning och mys och på söndag planeras en hejdundrande pre-drink hemma hos oss i Avoca. Ovan ser ni lite blandade bilder ifrån de senaste veckorna. Den första bilden på mig var dock ifrån ikväll. Kram på er!
// And now I will fall asleep any second… Have had a good friday night. It started off at Rojo Rockets for some drinks and ended at Knight's birthdayparty. Tomorrow I have to work and on sunday my roomies are planning on having some pre-drinks here before we hit the sunday seshing. The pictures are from the last couple of weeks. Have a nice one //