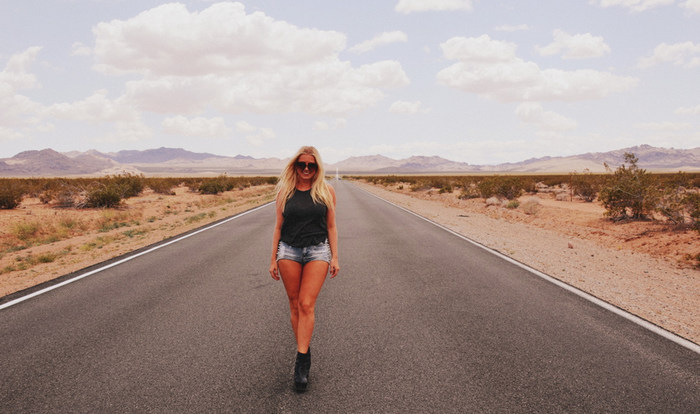 Eftersom att vi hyrt en bil för dagarna vi ska spendera här i Kalifornien så åkte vi genom både öken och höga berg igår för att komma till Palm Springs. Tänkte därför att jag skulle visa er lite bilder ifrån vår road trip. Tycker det är så mycket roligare att åka bil här i USA då det finns så mycket att se och det är så vacker natur så hade inga problem alls med att sitta i en bil hela dagen.
// Since we have rented a car for the days we're gonna spend here in California we went through the desert and high mountains to get to Palm Springs from Vegas. So I figured I would show you some pictures from our little road trip //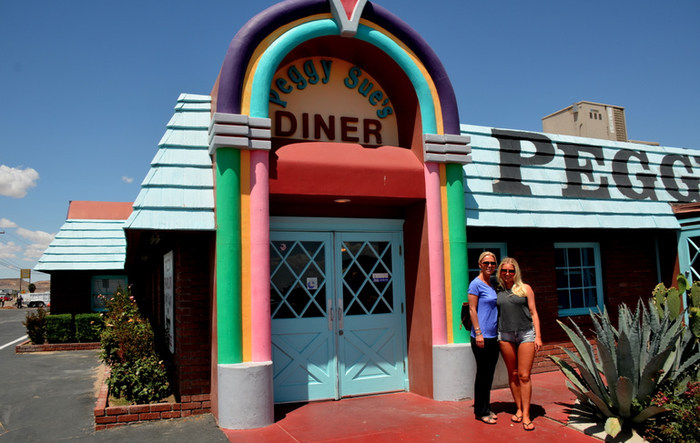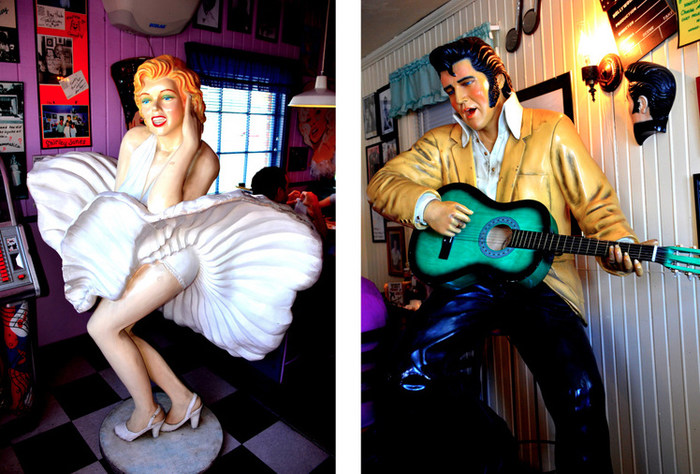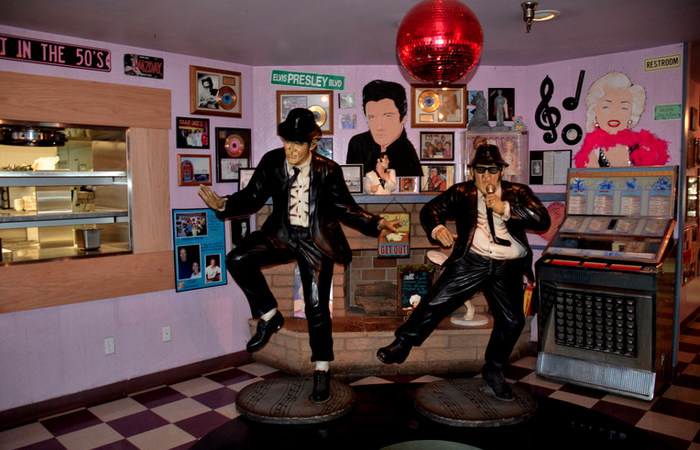 Vi började med att åka och käka lunch på Peggy Sue's Diner vilket är en 50-tals inspirerad restaurang som ligger mellan Los Angeles och Las Vegas. De hade ingen speciell mat men allt var inrett med en 50-tals feeling vilket var lite roligt. Jag åt en hamburger melt och mamma och pappa åt vanliga hamburgare med curly fries och coleslaw.
// We started with lunch at Peggy Sue's Diner which is a 50's inspired restaurant that is located in between Los Angeles and Las Vegas. They didn't have anything special to eat but everything in the restaurant including the waiters had a 50's feeling which was kind of fun. I had a hamburger melt and mum and dad just regular hamburgers with curly fries and coleslaw //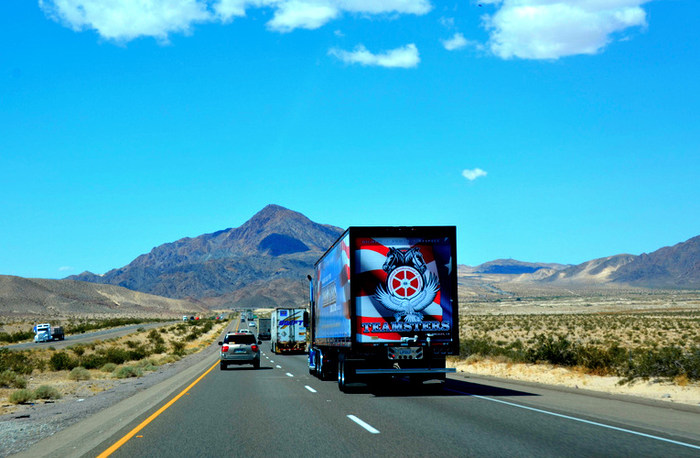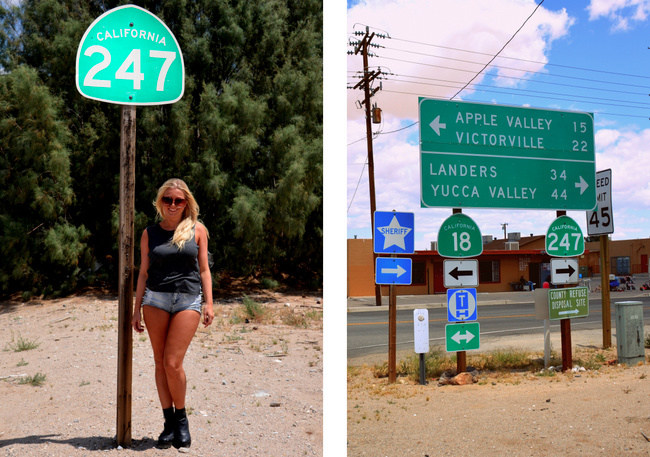 Upptäcker efter ytterligare 30 minuter att vi behöver tanka så stannar på ett litet ställe i mitten av ingenstans. Jag och mamma passade på att ta lite kort medans vi väntade på att pappa skulle tanka bilen och jag tror inte det fanns några tjejer i den här lilla byn för att ropade på oss kors och tvärs. Kände mig lite obekväm faktiskt haha.
// Realized short after our little lunch break that we need to fill up the gas so stopped at a small little place in the middle of nowhere. While dad filled up the car mum and I ran across the street to take some pictures and I don't think they have ever seen a girl in that little village since everyone seemed a little bit crazy about us. I felt kind of uncomfortable for a while… //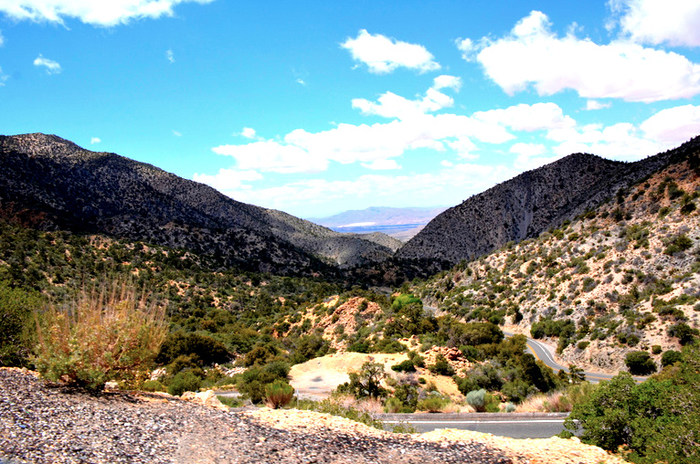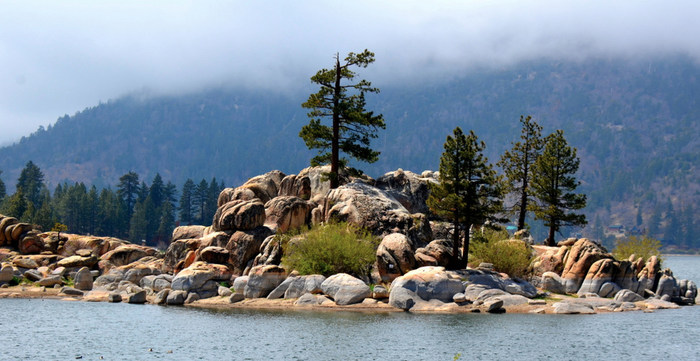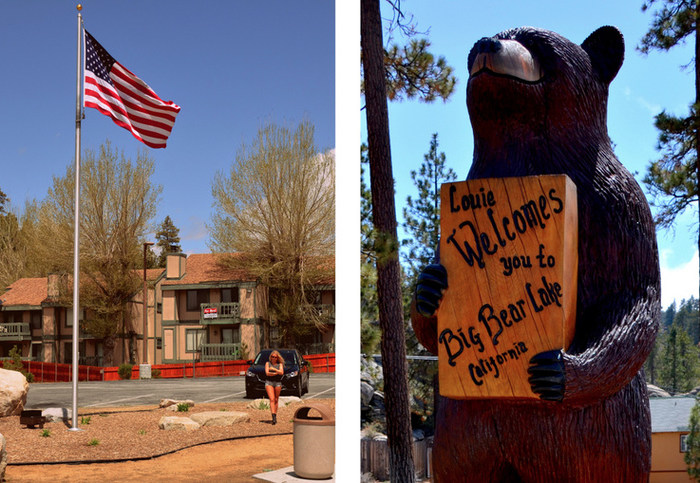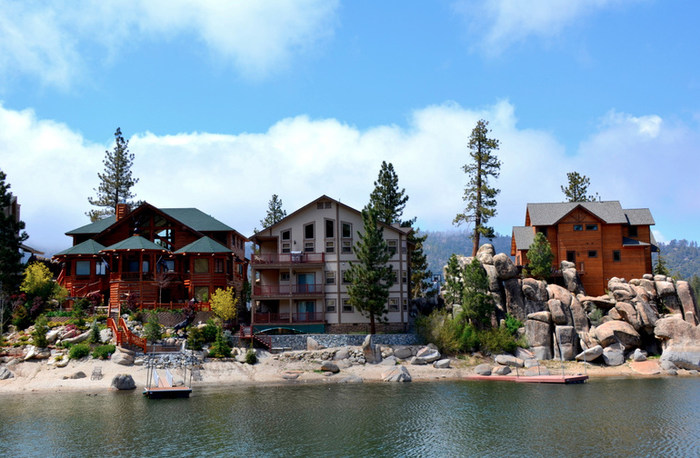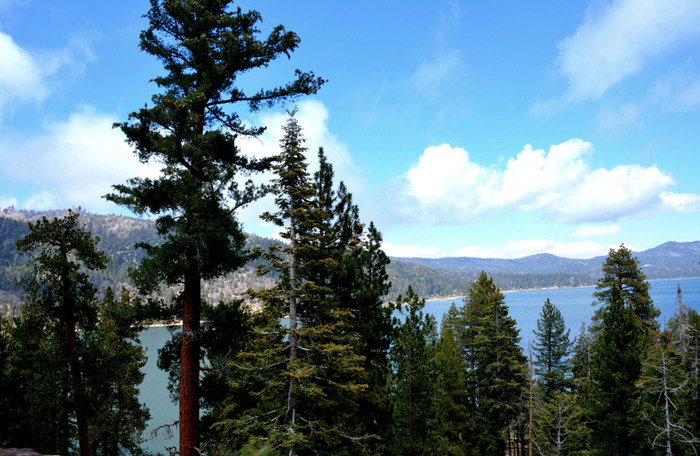 Sen bestämde vi oss för att åka genom skidorten Big Bear Lake och det var fantastisk utsikt när man åkte upp över bergen. Självaste Big Bear Lake var också ett väldigt mysigt och charmigt litet ställe där det faktiskt bara var 10 grader varmt. Frös ihjäl när vi gick ur bilen. Hur sjukt är det inte att det är 10 grader kallt och svenskt klimat på ett ställe och en timme därifrån är det öken och 30 grader varmt? Blir alltid lika fascinerad av alla de olika klimaten här i USA.
// Decided to go past a little ski place called Big Bear Lake as well and it was an amazing view over the mountains while going there. The actual place Big Bear Lake was quite cute too but it was only 10 degrees which felt freezing for me. Isn't it both ironic and amazing how it can be 10 degrees in one spot and just one hour from there it's desert and 30 degrees hot? //