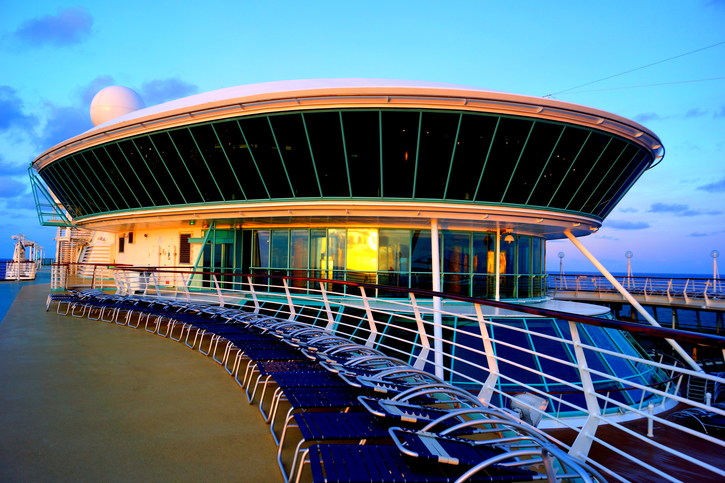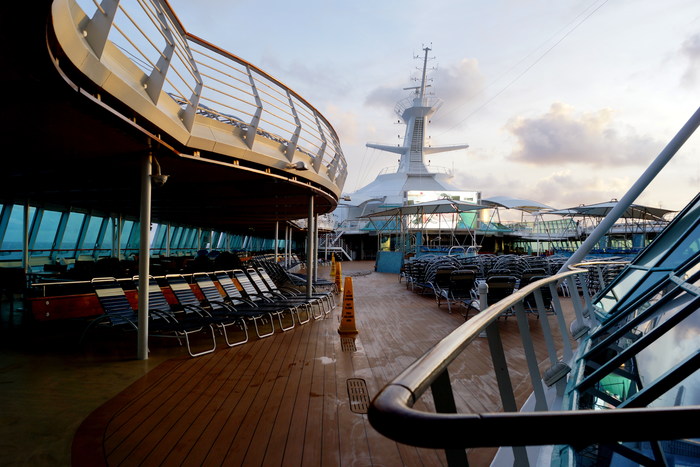 Bättre sent än aldrig så tänkte jag ge er en liten rundtur på Royal Caribbeans Rhapsody Of The Seas som vi kryssade på i Stilla Havet då många av er frågat och velat se mer av själva "båt-livet". Kan börja med att de finns aktiviteter och saker och shower att se och göra varje dag, speciellt på de större skeppen som Oasis och Freedom Of The Seas. Royal Caribbean har olika storlekar på deras kryssningsfartyg och Rhapsody of The Seas som vi åkte med är ett av de minsta. Googla "Quantum Of The Seas" som är deras nyaste båt så lär ni märka skillnaden. 
// Since a lot of you have requested to see more form the ship I'm doing a little round tour of the Royal Caribbean's cruise ship Rhapsody Of The Seas. I can just start to say that there is activities and show's on every day so there's plenty of things to do and see especially if you go on the bigger ships like Oasis- and Freedoom Of The Seas. Rhapsody that we cruised with is one of the smallest ships they have. Google "Quantum Of the Seas" and you will see the difference //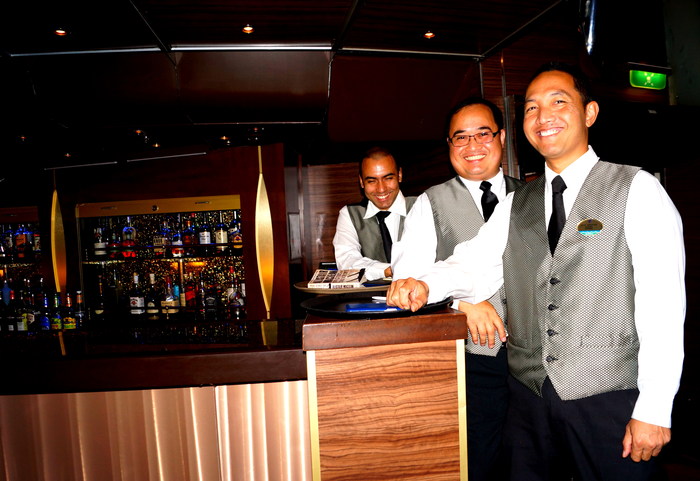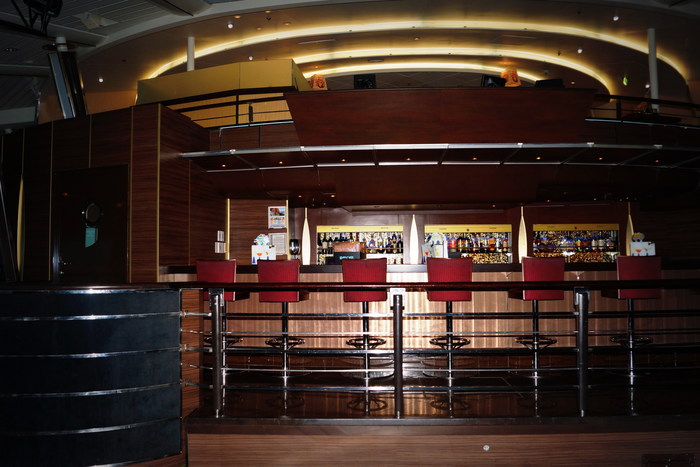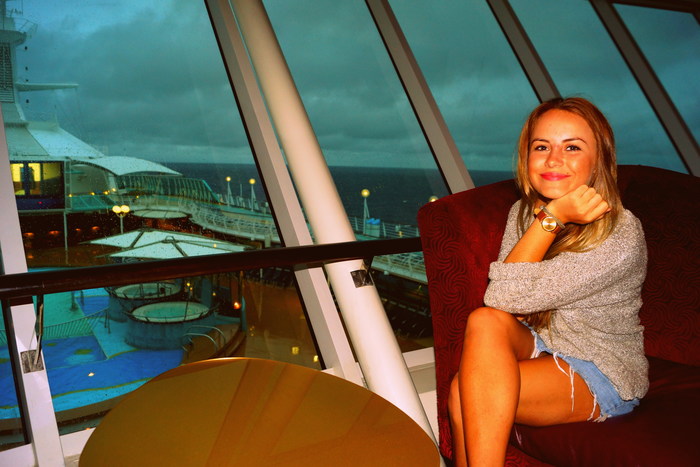 The Viking Lounge. Här kan man ta en drink och hänga på dagarna då det har båtens finaste utsikt över poolen eller snarare båtens finaste utsikt överlag skulle jag säga och sen så omvandlas det till en nattklubb varje kväll. Världens gulligaste bartenders jobbar där och det är faktiskt riktigt roligt att gå dit och dansa och hänga runt när det blir en nattklubb. De har även en DJ över baren som brukar spela musik efter olika teman som 90's eller ABBA mellan 22.45-11.45 och sedan börjar den vanliga musiken.
// The Viking Lounge. Here's the perfect place on the ship to just have a drink in the daytime while enjoying the spectacular view of the pool. And then it switches and get into a nightclub for the younger crowd in the evenings. They have the nicest bartenders working there and there's heaps of fun going there dancing. They also have a DJ over the bar area which usually plays theme music between 10-45 pm and 11-45 pm like the 90's or ABBA and then the normal club music starts //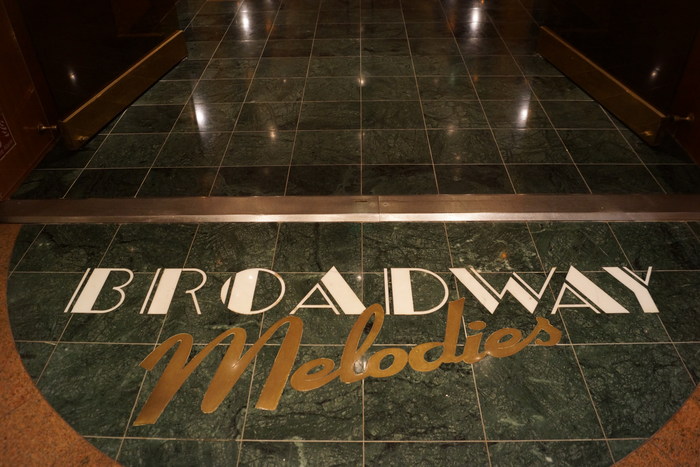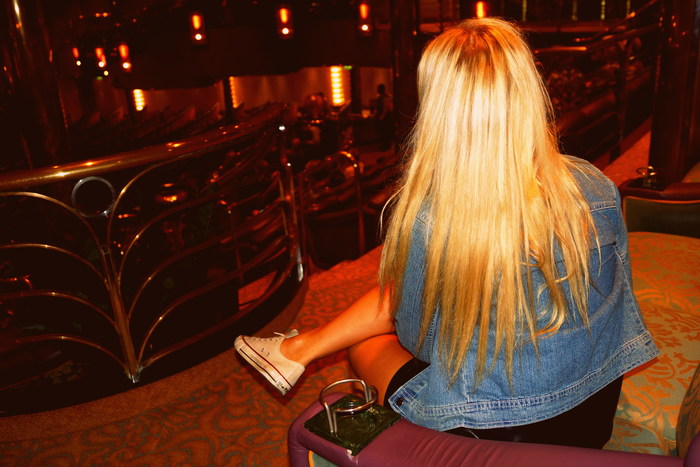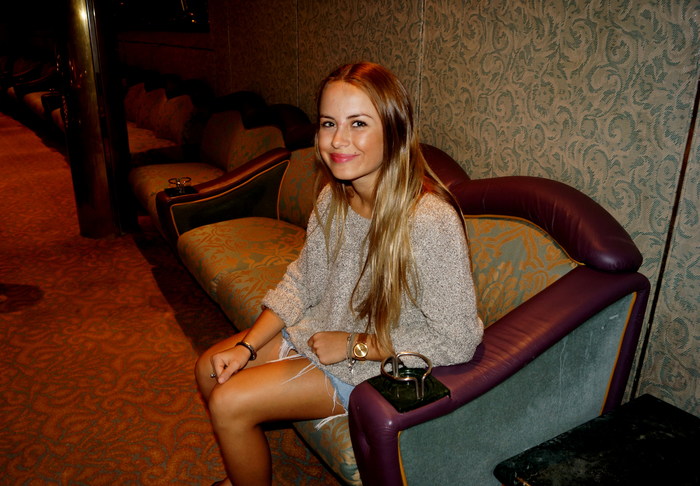 I Melody Theater har dom shower varenda kväll som är riktigt bra. Älskade stand up komedi showen som Rhapsody Of The Seas Cruise Director hade vissa sena kvällar. Jag skrattade så jag grät varje gång jag var på den. De kör 2 huvudshower varje kväll så missar man första showen är det bara att gå till den andra och sen finns det lite andra mindre shower eller så brukar de ha filmer som man kan se.
// In the Melody Theater they have shows every single night that you can go and watch. The last one we saw was the comedy one that the Cruise Director had. He was so funny. I loved it. They do 2 shows every night so if you can't make it to the first go to the second cause it's the same show but two different times. They have movies in the Broadway Theatre as well //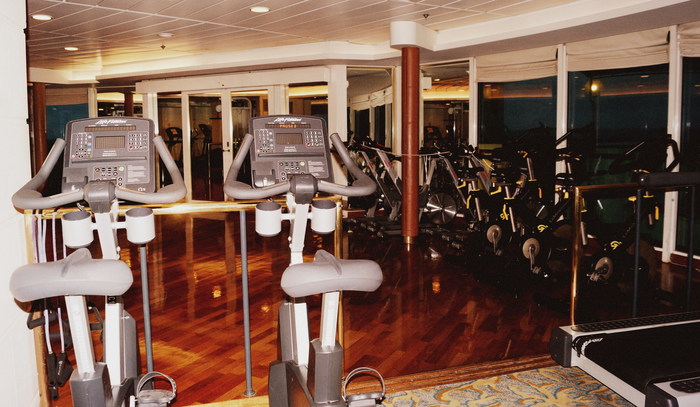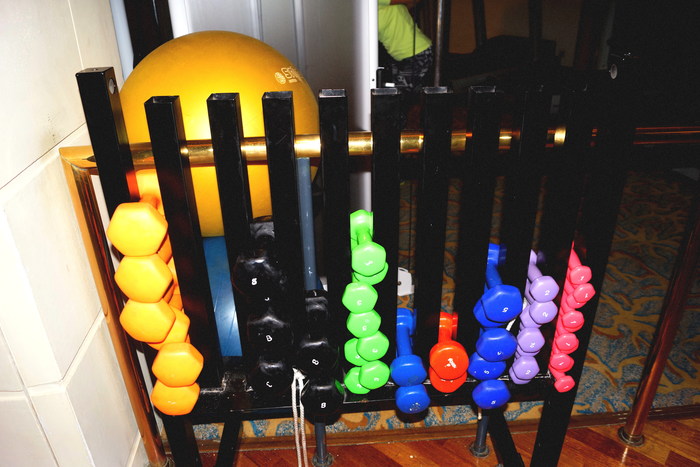 Gymmet – här var jag och Maddy faktiskt varit varenda dag. Det finns alla sorters olika maskiner och vikter och sen har de även yogaklasser, bootcamps osv. De kör även aerobics i poolen. TIPS – gå dit runt 5-6 på eftermiddagen. Inte lika mycket folk då vilket kan vara skönt.
På gymmet har de även en personlig tränare som är ledare för alla klasser och som brukar springa runt i gymmet. Han kan man fråga vad som helst närsomhelst vilket är jättebra om man exempelvis vill köra ben men vet inte vilka övningar man ska göra, för då är det bara att haffa honom och fråga.
// The Gym – Maddy and me were actually here every single day. I'm actually so impressed! Well, there's a lot of different weights and things to use here and they also do yoga classes, boot camps, aerobics in the pool and so on.  They also do have a personal trainer that is usually around in the gym area so if you for example wanna have a leg day but don't know what exercises you wan a do, just grab him and ask //
Jag älskade verkligen maten ombord. Speciellt frukosten, lunchen och middagen på restaurangen Edelweiss som vi gick till och käkade tre-rätters varje kväll, eller ska jag säga fem rätters? Vår servitör Pablo kom alltid ut med extra efterrätter, förrätter eller main's haha. Det är i varje fall otroligt god mat och jag älskar att gå dit varenda kväll inte bara pga maten utan också för att vi hade världens gulligaste och trevligaste servitörer. 
// I really love the food on the cruise especially the restaurant Edelwiess were we usually went to eat a 3 corse meals that were delicious. Or should I say 4 corse or 5 corse meals maybe since our waiter Pablo always brought out more than we ordered for us to try haha. I loved it. And I loved eating there not only because the food but because our waiters were the best as well //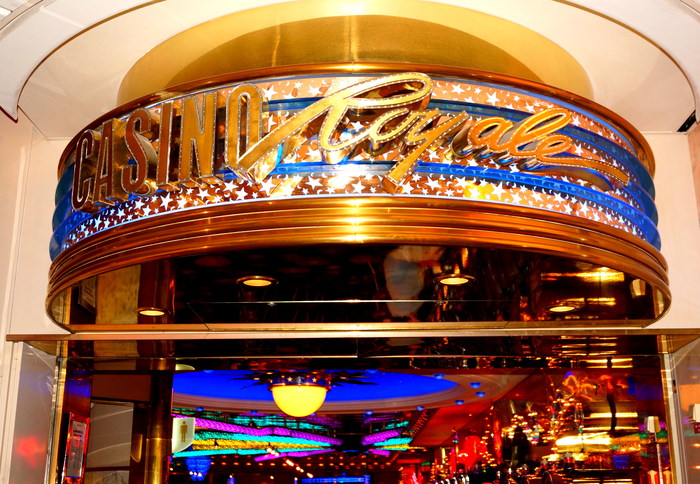 Gillar du gambling så är Casiono Royale the place to be. Jag som aldrig i hela mitt liv spelat på någon sorts maskin förutom när jag var typ 7 år och åkte färga till Danmark var väldigt glad för att personalen i Casionot förklarade för mig hur man gjorde för annars hade jag inte fattat någonting. Servicen är som sagt grym på Royal Caribbeans kryssningar.
// If you like gambling, the Casino Royale is the place to be. I've never ever gambled in my whole life except from when I was 7 years old and went on a ferry to Denmark and did some gambling with a few coins haha. But I'm so glad the staff in the Casino explained to me how to do it otherwise I wouldn't have get anything. The service is as I've said before so good on the Royal Caribbean cruises //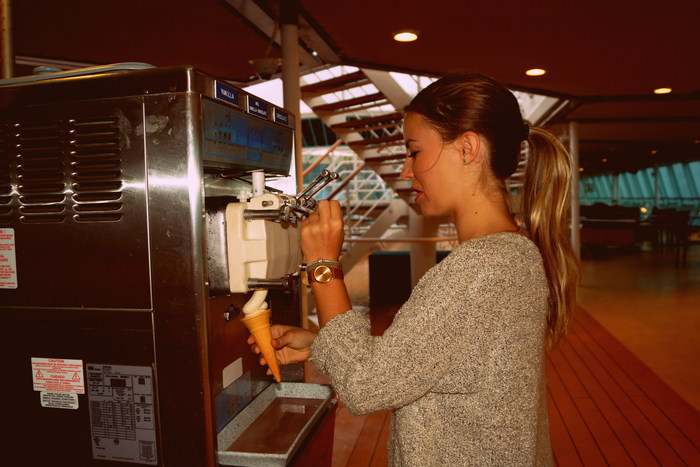 Glassmaskinen – favoriternas favorit. Blir rätt mycket glass eftersom att man bara kan gå och ta när man vill, hur mycket man vill. Kryssningens bästa investering tror jag.
// ICE CREAM MACHINE – our favorite thing on the ship. So yes, you kind of eat a lot of ice cream on the ship since it's free and you can eat as much as you want. Dangerous hey? //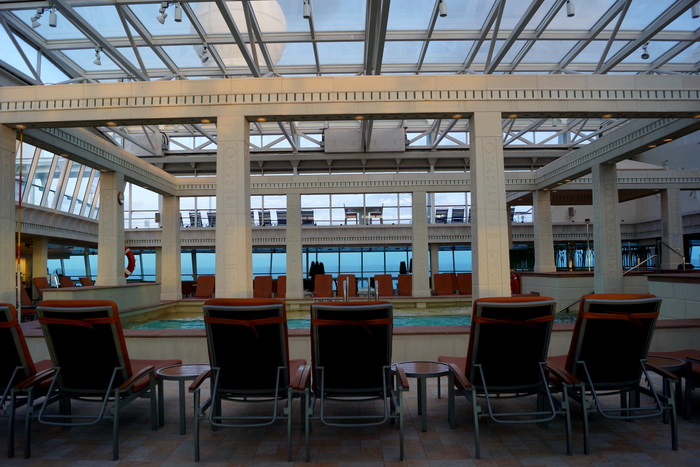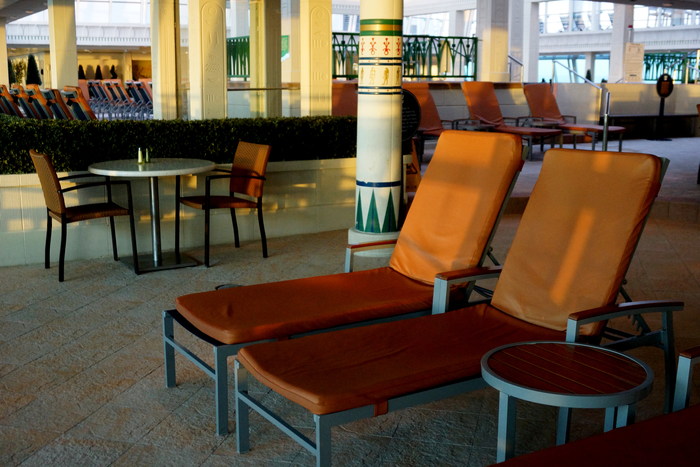 Gillar du att ligga i skuggan och läsa en bok eller dricka drinkar så är Solarium spa delen något för dig. Här kunde man ligga och relaxa vid poolen om man ville och käka lite mat ifrån Park Café eller Windjammer buffén samtidigt. Supermysigt verkligen.
// If you like relaxing in the shade while reading a book or have some cocktails – the Solarium spa is the place for you. Here you can just relax by the pool or eat something small from either Park Café or Windjammer //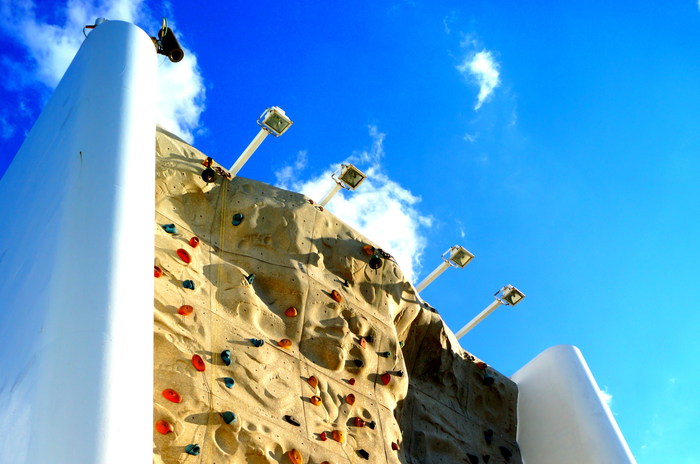 För er lite äventyrligare personer så fanns en klättervägg också. Vi klättrade aldrig och ångrar det lite nu i efterhand då jag aldrig gjort det faktiskt och jag lika gärna kunde passat på när det var gratis. I vilket fall så fanns det olika svårighetsgrader som man kunde testa på.
// For you adventures people there was a climbing wall. We never did it and I kind of regret it now afterwards since I've never done it and I should have since it was for free. But oh well.. Looked fun but //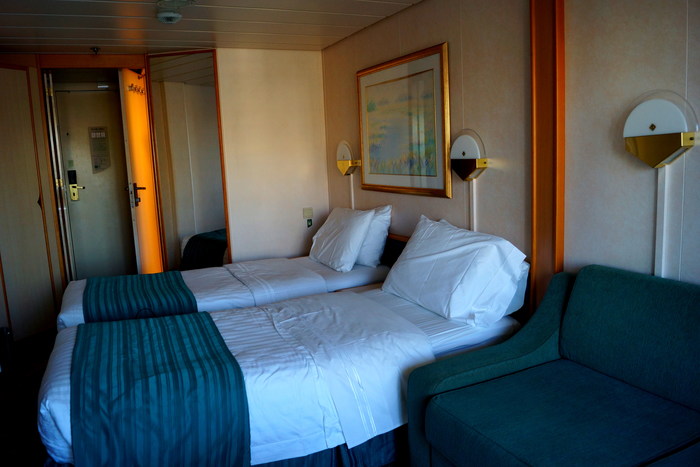 Här var våran lilla hytt också. Två enkel sängar och en bäddsoffa. Ja, det var lite trångt men det gick jättebra och jag är så glad att vi hade balkong också. Vet inte riktigt hur det skulle gå utan en balkong faktiskt då jag tycker att man borde känna sig så instängd.
// Here is our little cabin as well. Two single beds and one bed sofa. Yes, it was a bit squeezy but it worked out good and I'm so glad we had a balcony. I'm not sure how I would cope a room without one //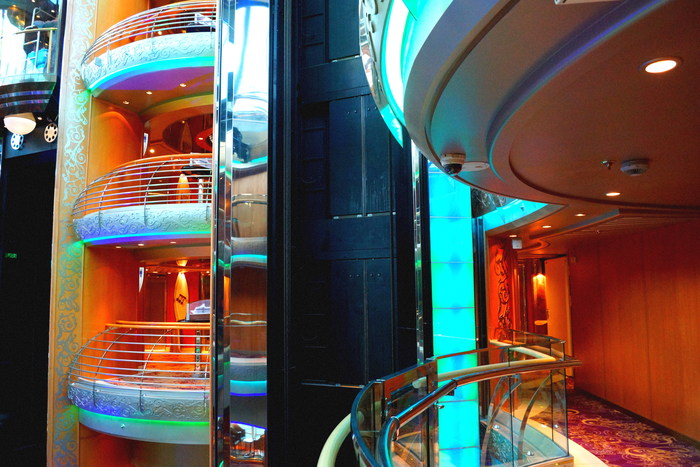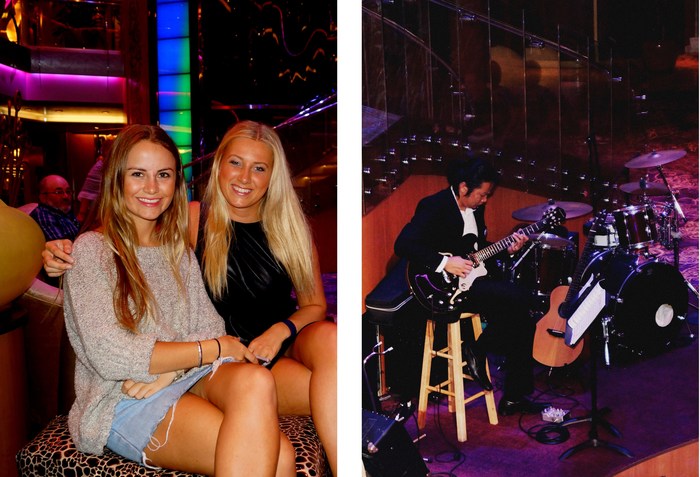 I centrumdelen av båten fanns live-musik varje eftermiddag och kväll ändå in sent på natten. Det var riktigt mysigt att sitta där nere och lyssna på Jonas som ni ser på bilden b.la. En kväll hade vi tropical night tema och en stor fest i centrumdelen så var alla färgglada och dansade tillsammans till Macarena och Michael Jackson mm. Det var superkul.
// In the centrum part of the ship there was live music every afternoon and night. It was really nice just sitting there listening to Jonas while playing the guitar for example. One night there was a tropical night theme and a big party in the centrum as well which was so much fun. Everyone just danced to music together and we had a blast //