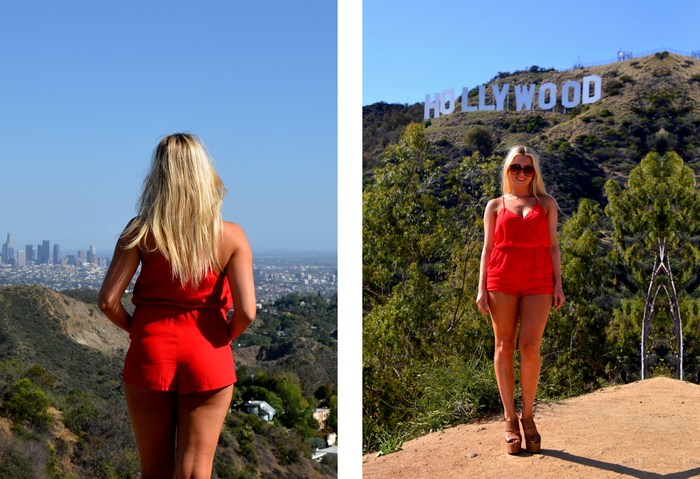 Efter ett halvår i Australien, en 18 nätters kryssning i Stilla Havet, 3 dagar i Hawaii, 2 dagar i Las Vegas, 2 dagar i Palm Springs och 4 dagar i L.A. är det nu dags för mig att lägga mitt lilla dröm-liv åt sidan och komma hem till Sverige. Förstår att många av er är förvirrade ang. vad som händer i mitt liv just nu eftersom att jag bara far och flänger hit och dit så tänkte bara berätta lite snabbt för er vad som är på gång. Flyger hem till Sverige imorgon och kommer åka till Norrköping (Söderköping) det första jag gör då alla mina saker är där och jag har mina vänner där som jag är så taggad på att krama och pussa på. Vi har knappt flyttat upp någonting till de nya huset i Västerås vilket fall men ska väl göra det så fort vi kommer hem och har landat lite.
Sen är väl planen att spendera sommaren i både Norrköping, Västerås och Stockholm. Har mycket att göra uppe i Stockholm den här sommaren så kommer hänga där en del. Funderar på att ha en bloppis i Västerås också, så har jag några västeråsare som är intresserade av det? Har nämligen MÄNGDER att sälja. Måste rensa ur garderoben ORDENTLIGT den här gången för det bara ligger ju där. Till er andra som bor i Västerås, please show me around eller nåt. Har verkligen 0 friends där uppe haha. Så om någon är intresserad av att dricka drinkar eller ta en fika, let me know and I'll be there.
Hur länge jag kommer bo i Sverige nu får tiden avgöra. Jag är sugen på att åka iväg igen så fort som möjligt men vet inte alls hur jag kommer känna för det när jag kommer hem igen så jag har med andra ord ingen aning om hur länge jag kommer bo i Västerås nu med mina föräldrar och min syrra. Innan jag hinner blinka kanske jag bestämmer mig för att flytta till Stockholm eller att åka och jobba i Spanien eller så blir jag helt enkelt bara kvar i Västerås och försöker hitta ett jobb där? I have no idea. Samtidigt som det är lite jobbigt att inte veta vad jag ska göra i höst så är det skönt för om någon kommer till mig och säger, vill du flytta med mig till London? Så kan jag bara packa väskan och följa med utan några problem alls. 
Tack förresten till alla som gjort mina senaste 8 månader till dom absolut bästa någonsin i mitt liv. Jag har fått se och uppleva så mycket och det är mycket som jag har bloggen och er att tacka för det. Så tack för att ni är ni och för att ni kikar in här varje dag! Tycker alltid det är lika roligt att träffa er och få ett ansikte på hur ni ser ut och vilka ni är som läser min blogg, så hoppas vi ses i sommar!
// After six months in Australia, an 18 -night cruise in the Pacific, 3 days in Hawaii, 2 days in Las Vegas, 2 days in Palm Springs and 4 days in LA it is now time for me to lay my little dreamlife aside and come home to Sweden. Understand that many of you are confused recording to what's going on in my life right now because I've been father and bustled around so just thought I would tell you what is going on. I'm flying home to Sweden tomorrow and will go to Norrköping (Söderköping) at first since all my stuff is there and I have my friends there that I 'm so excited to hug and kiss. We have barely moved something to the new house in Västerås anyway but we'll surely do it as soon as we get home.
My plan is to spend the summer in both Norrköping , Västerås and Stockholm. I have a lot to do up in Stockholm this summer so will hang in there a bit. Thinking about selling heaps of clothes in Västerås too, so if I have anyone form Västerås that is interested in buying things, let me know. I have so much to get rid of and gotta clean out the closet PROPERLY this time since I have so much. To the rest of you who live in Vasteras, please show me around or something. I have 0 friends up there haha. So if anyone is interested to drink cocktails or take a coffee, let me know and I'll be there. How long I will live in Sweden now only time will tell. I am eager to go away again as quickly as possible but do not know at all how I will feel about it when I get home so I have, in other words no idea how long I will stay in Västerås now with my parents and my sister. Before I can blink maybe I decide to move to Stockholm or to go and work in Spain or simply just stay in Västerås and trying to find a job there? I have no idea. While it's annoying to not know what to do in the fall it's nice because if someone comes to me and ask me if I want to move to London for example I can just pack my bags and come along without any problems at all.
Thanks by the way to all of you who have made my last 8 months the absolute best ever in my life. I've gotten to see and experience so much and there is much that I have the blog and you to thank for that as well. So thank you for being you and for keep reading my blog every day! Always think it's fun to meet you and put a face to how you look and how you are like, so I hope to see you this summer! //