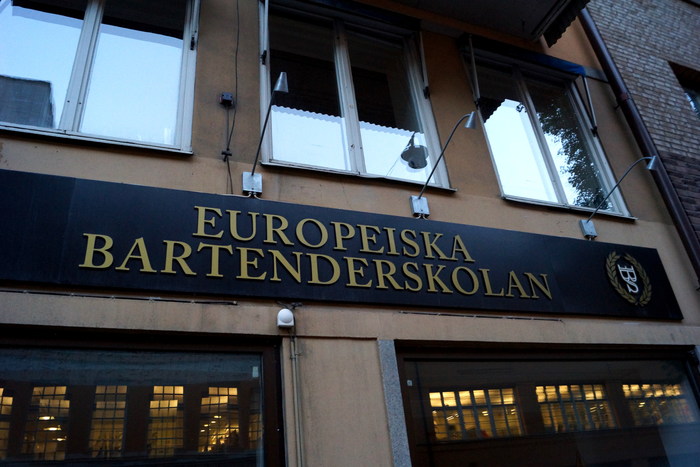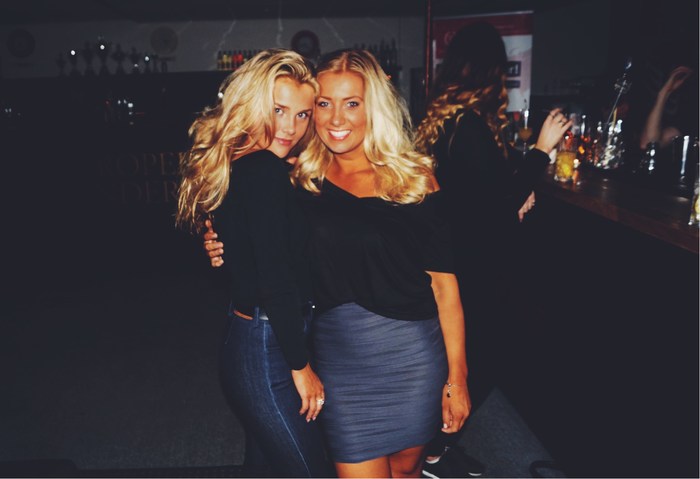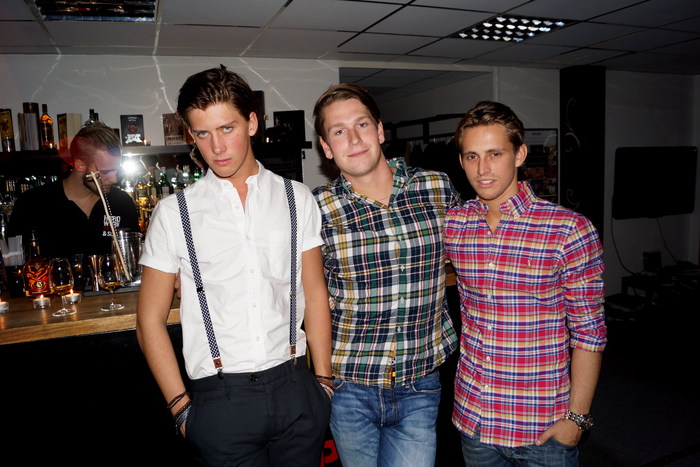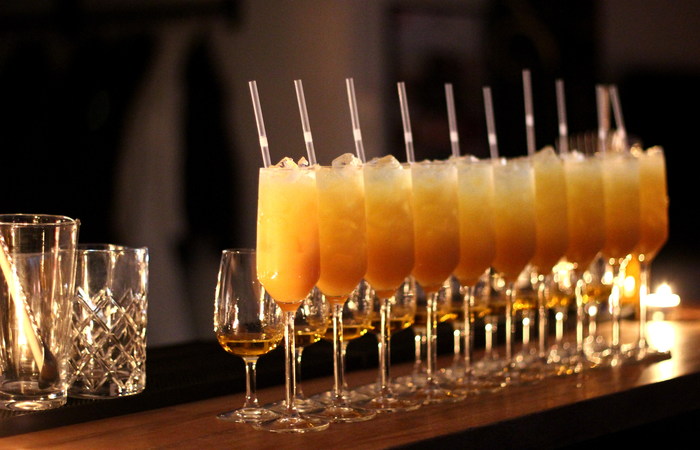 I lördags styrde jag upp en liten förfestkväll för några vänner i Stockholm. Vi började kvällen med att gå till den Europeiska Bartenderskolan där vi förfestade med två privata bartenders som lärde oss alla att blanda supergoda drinkar. 
// This Saturday I had a little get together/ pre-drinking night in Stockholm. We started off with the pre-drinking at the European bartender school where we had two private bartenders that taught us how to pour and mix drinks //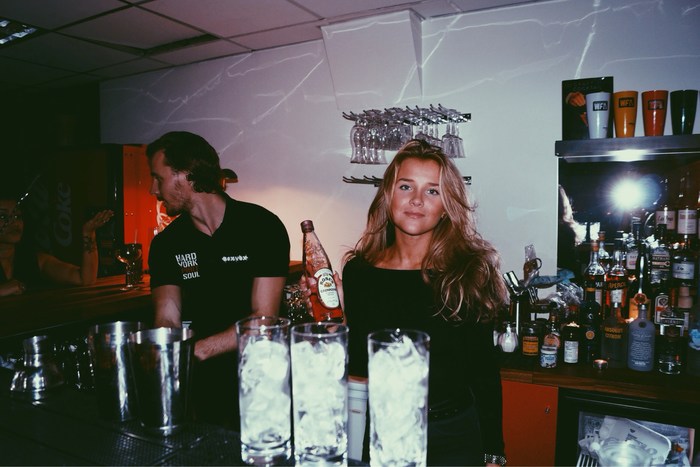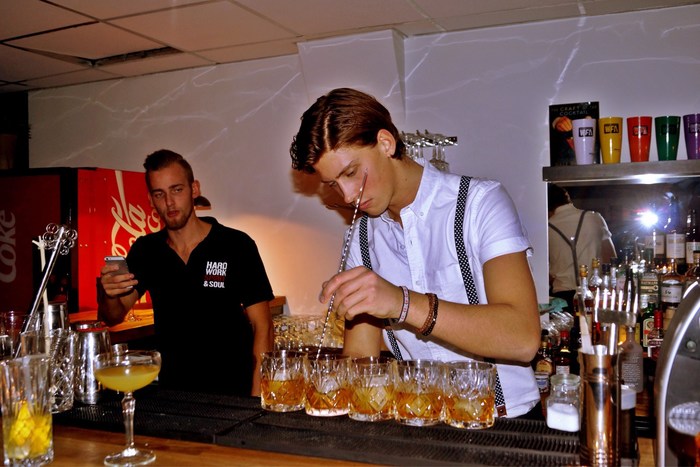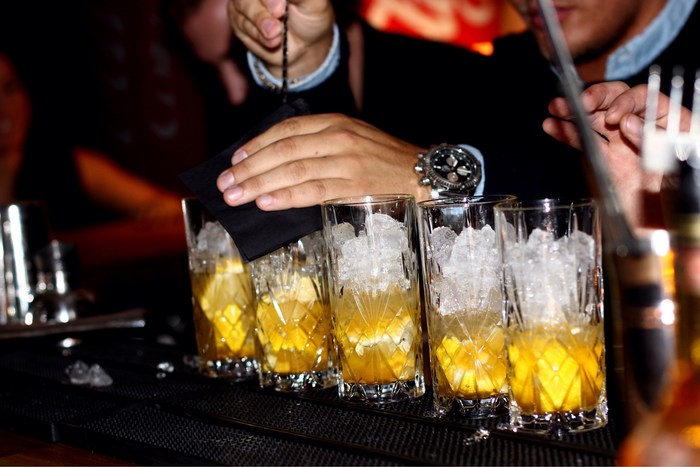 Vi alla fick göra drinkar till varandra så sammanlagt fick vi testa 5 stycken olika drinkar. Här ovan ser ni Molly blanda rosa pantern, Calle blanda en starkare drink med bl.a Bourbon och Licor43 i och Jacob blanda en drink som kallas Crush 43 som smakade mycket citron och var syrlig och god.
// We all did drinks to each other all night which resulted in that we got to try 5 different drinks. Above you can se my friends Molly, Calle and Jacob mixing 3 different drinks with Licor43 //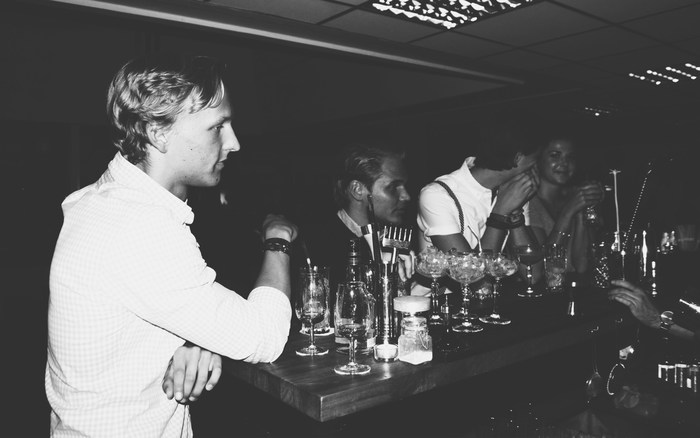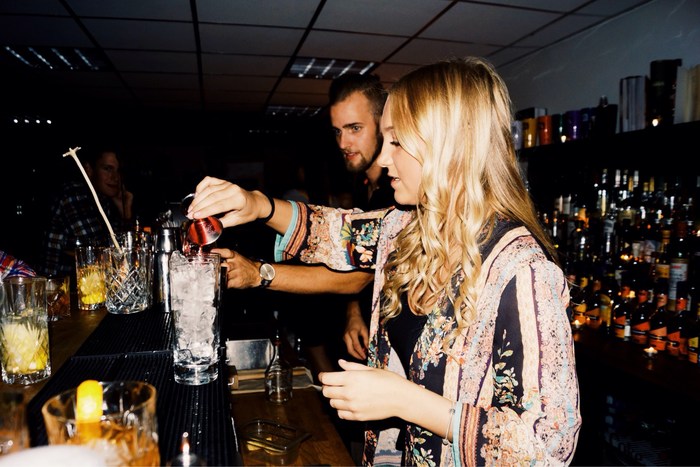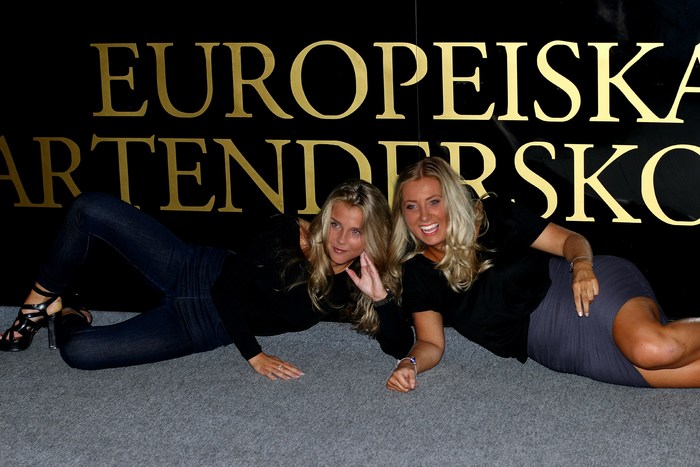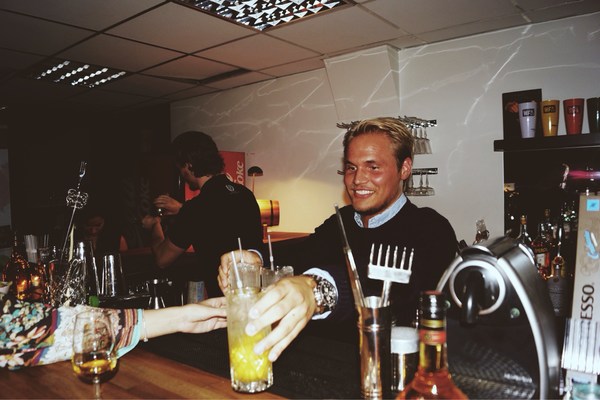 Det blandades väldigt mycket drinkar som ni ser… hehe och det som var gemensamt för alla var att de alla innehöll Licor43, vilket var lite själva grejen med kvällen. Licor43 är som ni alla säkert känner till, likören som man blandar med mjölk för att få drinken att smaka som oboy. Kommer ihåg när vi stod där alla tjejer och blandade oboy drinkar när man var yngre.
// There were a lot of drinks as you can se haha.. But the common thing with all of them was that we used Licor43 which was fun. Because the only drink I thought you could do with Licor43 is the classic "milk and Licor43" once that I did when I was younger with your girlfriends //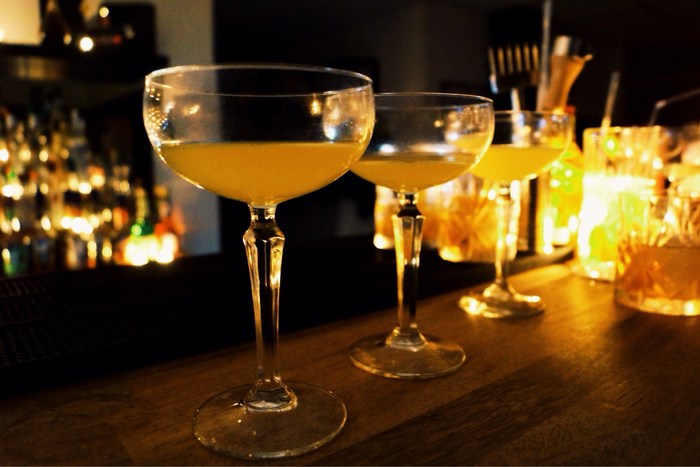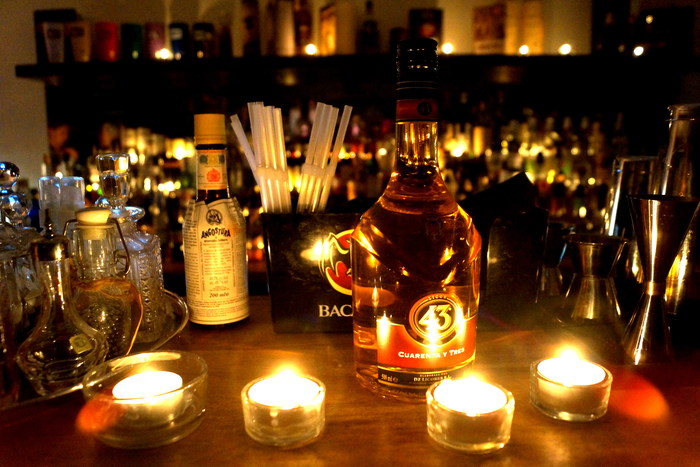 Men man kan inte bara blanda den med mjölk utan de finns massor av andra drinkblandningar också. Min favorit var helt klart den som ni ser ovan. Den heter Spanish Daiquiri.
Här är receptet till den drinken som man ska blanda ihop och skaka kraftigt:
1,5 – 2 cl Licor 43
2 – 2,5 cl vit rom
2 cl limejuice
1 cl färskpressad apelsinjuice
// But there is more drinks with Licor43 haha.
And my favorite was the one above that is called a Spanish Daquiri //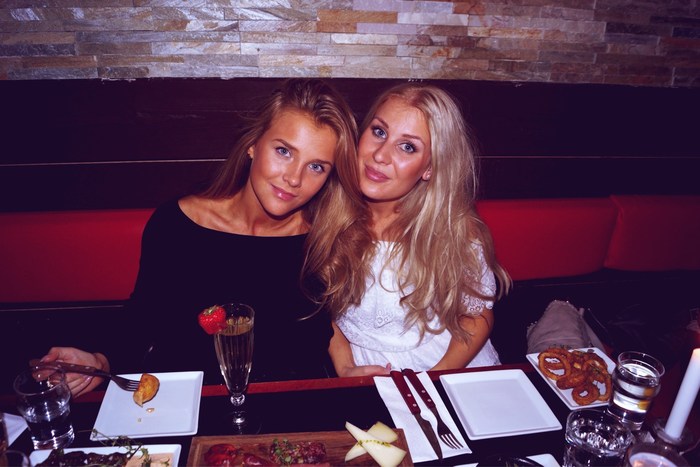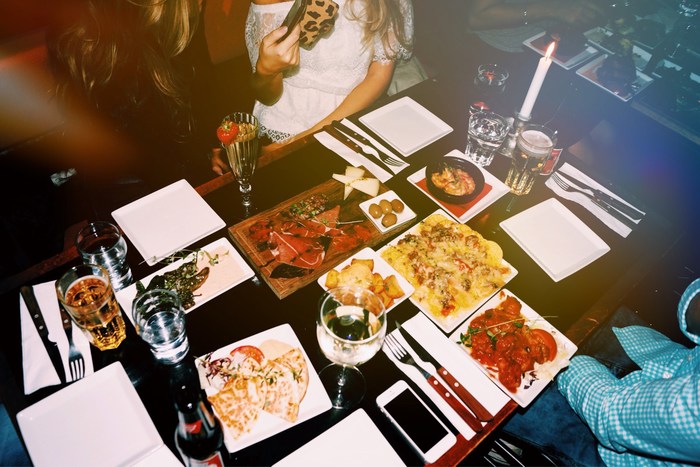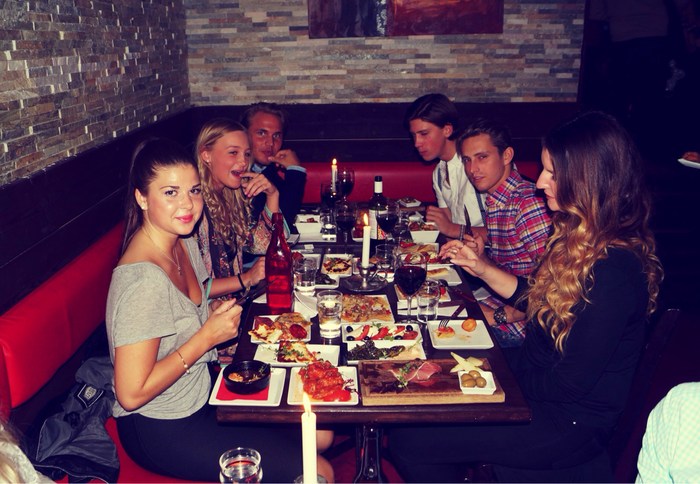 Kvällen avslutades sedan med middag på Tapas Aqui där vi åt världens godaste Tapas. Den var på riktigt magisk!! Sen drog vi vidare till Sturecompaniet och Suite och hängde där resten av kvällen. Hade med andra ord en fantastiskt rolig lördag i Stockholm.
// Finished off the night with dinner at Tapas Aqui, which is a nice Tapas restaurant in Stockholm. The food was amazing, just saying. After that we went clubbing at Sturecompaniet and Suite. So to sum up, I had an awesome night saturday night in Stockholm //