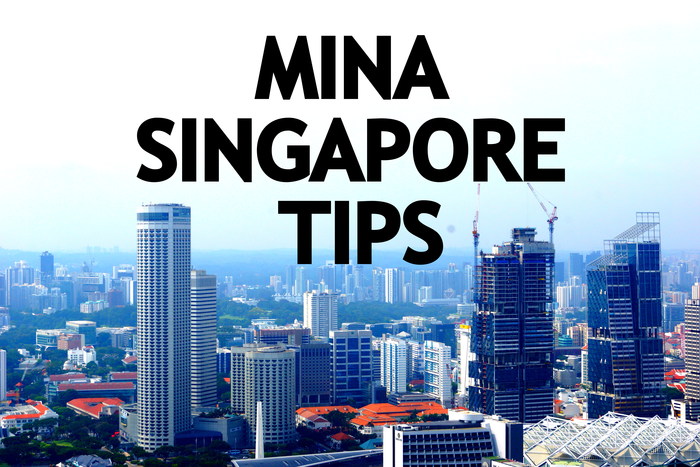 Har fått mycket frågor, mejl och kommentarer om vad man måste se och göra i Singapore så har gjort en liten guide till er där jag visar och berättar om mina bästa Singapore tips. Nu har jag ju bara varit i Singapore en gång, men tror trots det att jag vet mer än det flesta om Singapore efter de intensiva dagarna jag spenderade där.
// Have got so many questions and comments about what to do and what to see in Singapore so I've made a little Singapore guide for you where I will show you my best Singapore tips //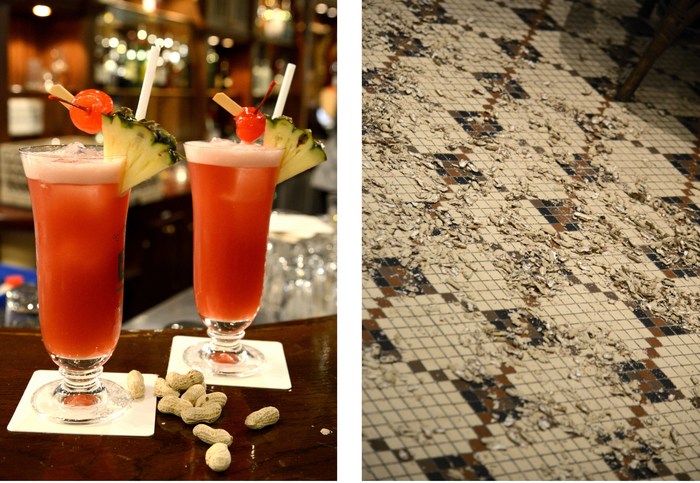 Gå till Raffles Hotel och beställ en Singapore Sling. Den kostar 200kr där men det är det värt. Du måste ha varit där om du varit i Singapore. Lägg märke till jordnötsskalen på golvet på bilden till höger by the way.
// Go to Raffles Hotel and have a Singapore Sling. It's about 30 dollars but absolutley worth it. The Singapore salong at Raffles was way better than at other places //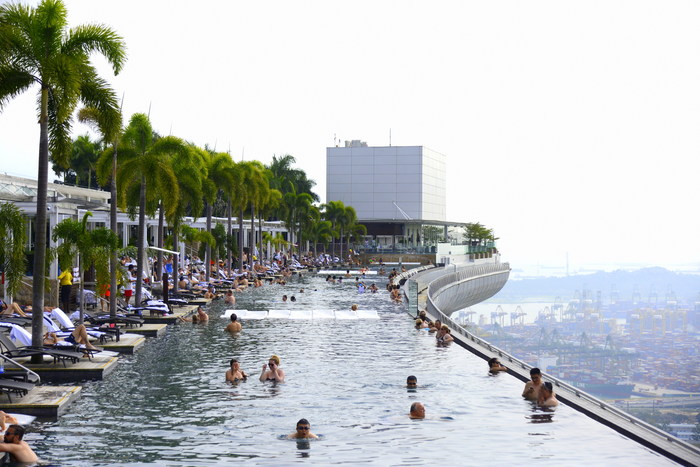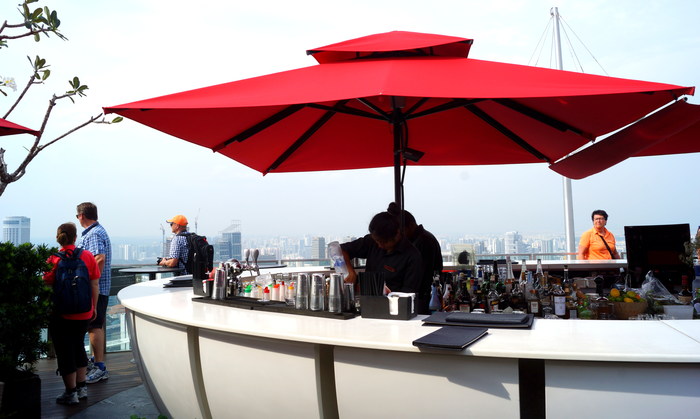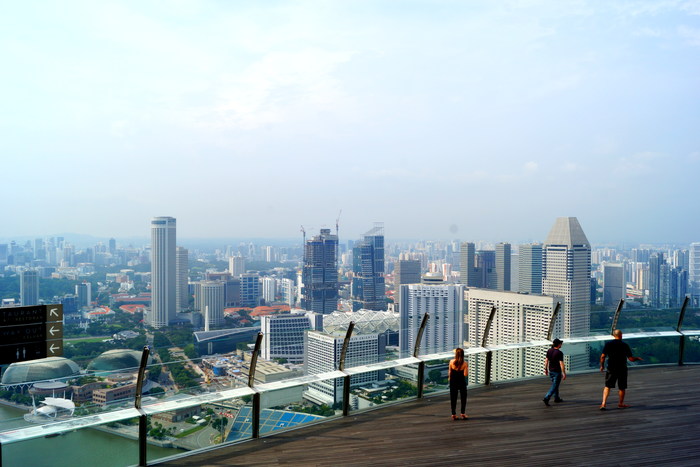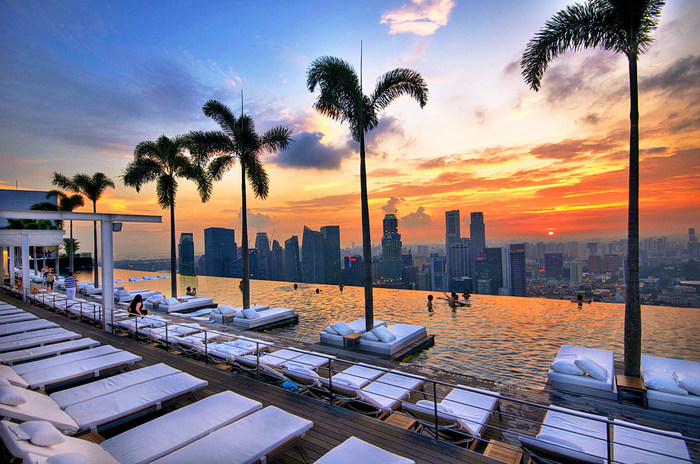 Sista bilden tagen från Google
Åk upp till baren eller loungen på Marina Bay Sands Hotel. Inte till Skyparken. Det kostar nämligen 23 Singapore dollar att åka till skyparken för att endast titta på utsikten medans de är gratis att åka upp till baren och loungen. Går du till loungen så har du även utsikt över infinity poolen som man tyvärr ej kommer in till om man ej bor på hotellet annars. Glöm inte att ta en liten titt i Marina Bay Sands shoppingcentrum heller, där inne kan man till och med åka gondol. Vilket är rätt WOW.
// Go to the bar or lounge at Marina Bay Sands. Not the Skypark!! Beacuse they charge you way more to go to the Skypark than it would be for you having a drink or snack at the bar or lounge. If you want to see the ininty pool the lounge is the place to go to. You can't get in though since it's only for hotel guests //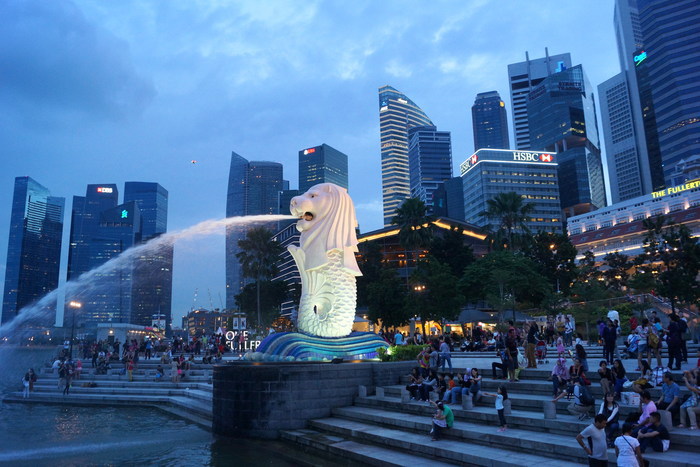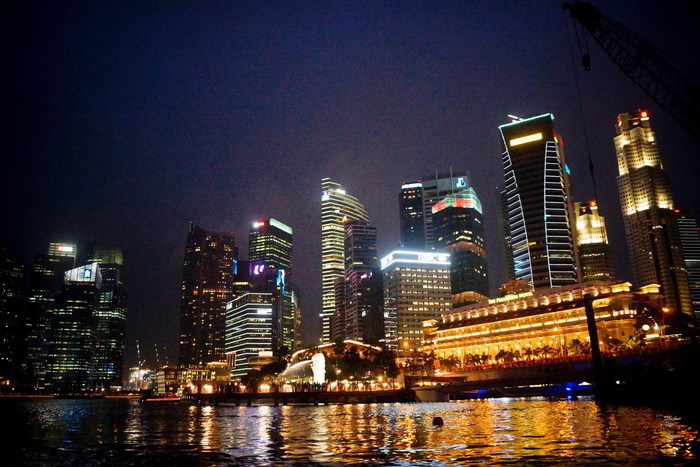 Gå ut och dansa i Clarke Quay. Här finns massa nattklubbar. Potato Head ska också vara bra tydligen men var själv aldrig där. Se till att åka en båttur i hamnen med. Supermysigt och perfekt fototillfälle. Se till att göra det i solnedgången dock så du både får dagsljus och lite kvällsljus på bilderna.
// Go dancing in Clarke Quay. There's a lot of nightclubs there. Potato Head is supposed to be good as well but I never went. You need to go for a boatride down by the waterfront as well. It will give you perfect photo oppurtunities. Make sure you do it in the sunset but, for best pics hehe //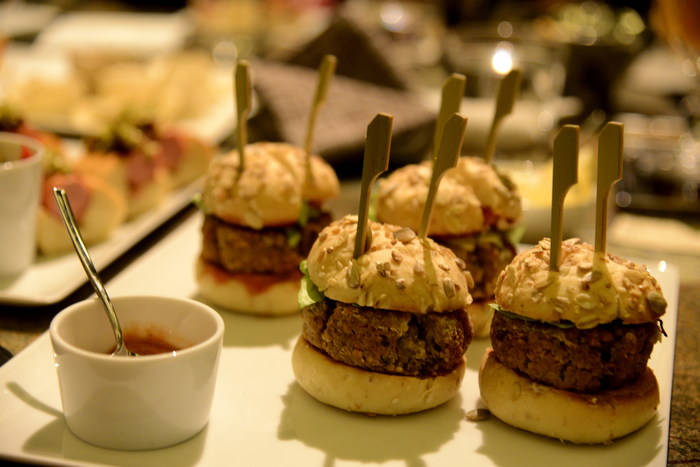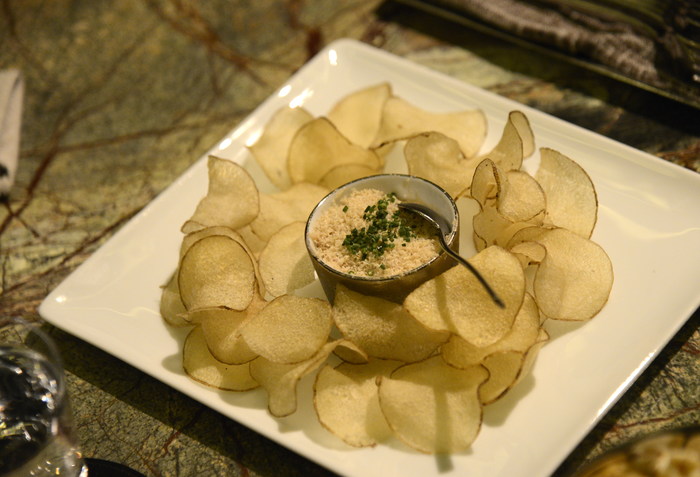 Beställ in en New York cocktail och chips och dipp och/ eller mini hamburgarna på Regent Hotel/ Manhattan Bar. Tydligen ska chipsen och dippen där, som var MAGISK, ligga på 5e plats på 50 saker du måste äta i Singapore.
// Go to Regent Hotel/ Manhattan Bar and have a New York cocktail
and the chips with dip and the mini burgers. It was amazing //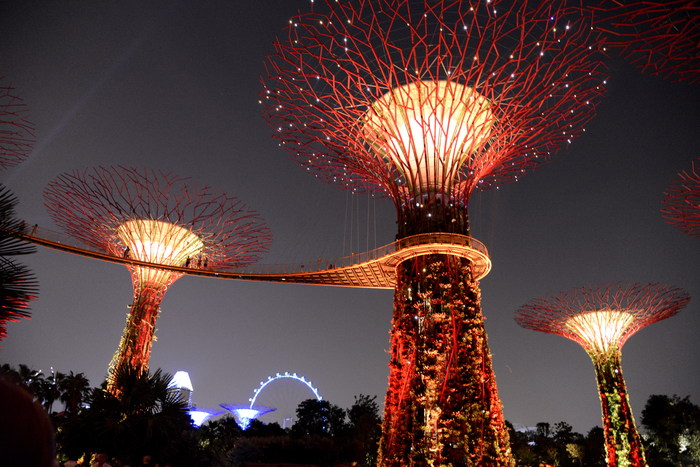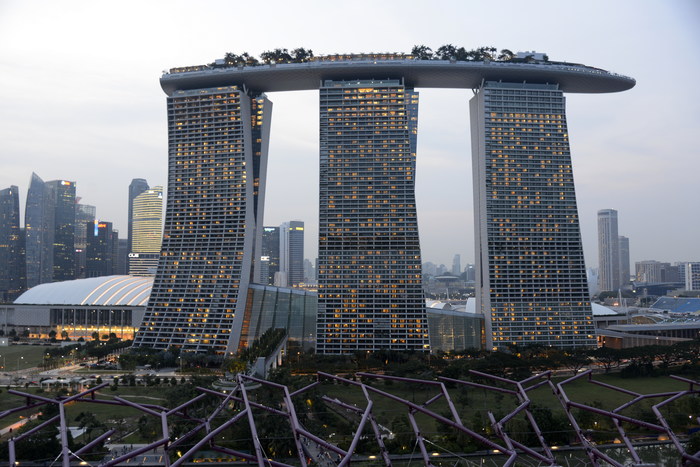 Se ljusshowen i Gardens By The Bay (gratis) och åk upp till rooftopbaren Indochine som ligger där och ta en drink. Fantastisk utsikt över Singapores skyline och Marina Bay Sands! Tänk på att inträdet till baren är ungefär 110kr bara.
// Have a look at Gardens By The Bay (free entrance). I would recommend you to catch one of the lightshows and night and have a look at them. It was pretty. Then you should pay a little entrance fee and go up to the rooftop bar Indochine and have a cocktail and a look at the amazing view from there //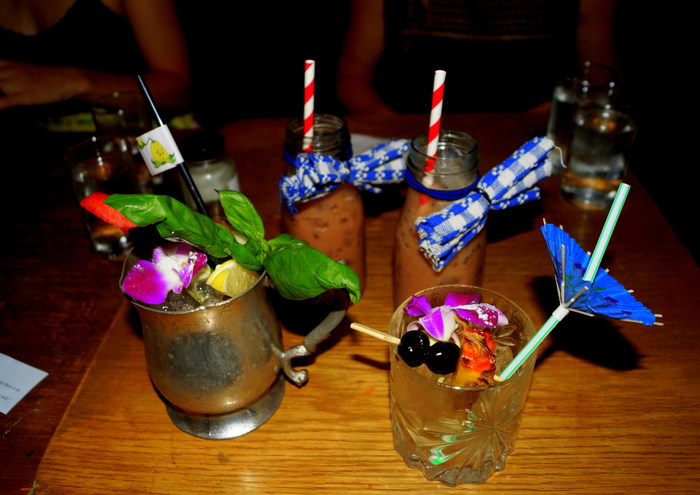 Gå till baren The Library i China Town där de har de balla cocktailsen jag skrev om. Perfekt för att komma ifrån turismen också då det bara är locals som hänger där. Kom ihåg på att de ej ser ut som en bar utifrån utan bara som en liten butik och att ni troligtvis inte har gått fel haha.
// Another must do is the hidden bar "The Library" that is located in China Town. This is the place that had those cool and unique cocktails and I think it's so worth a visit. It's perfect going there if you want to get away from the tourism as well since it's manly locals there. Remember that it looks like a little store from the outside and that there's a hidden door to get to the bar //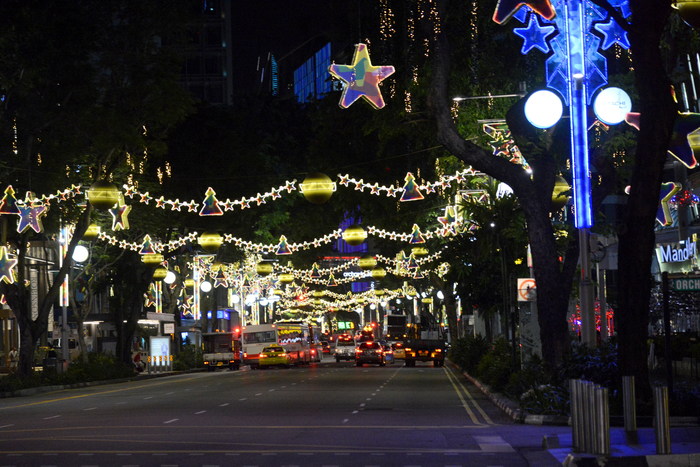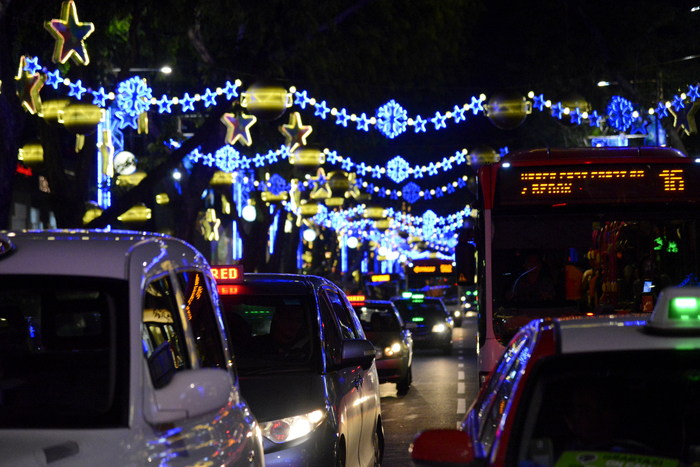 Shoppa på Orchard Road. En 2 kilometers gata med över 20 shoppingcentrum och galet mycket butiker. Du hittar allt där och julskyltningen när vi var där var som sagt amazing. Så himla mysigt. Ska du köpa elektronik eller kameror ska du dock åka till Funan Center eller Sim Lim Square. De har bäst priser, du kan pruta och så är det rätt säkert att handla där. Se till att du har koll på vad produkten kostar hemma i Sverige innan du köper något dock. Och köp inte elektronik på Lucky Placa på Orchard Road exempelvis för där är de tydligen rätt luriga med priser och sådant.
// Go shopping at Orchard Road. A 2 kilometer long street with a lots of shopping. Think there was over 20 malls!!! You'll find everything there! If you're gonna buy electronics do it at Sim Lim Square or Funan Center though . They have the best prices and are relaible. You can bargain as well. Do not buy it at Lucky Placa for exemple. Because they are not relaible //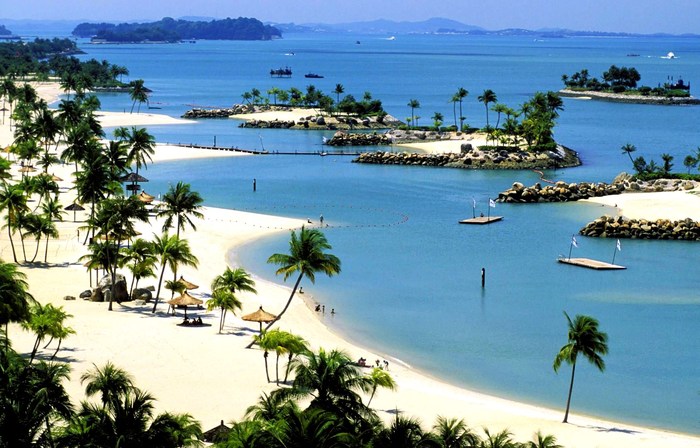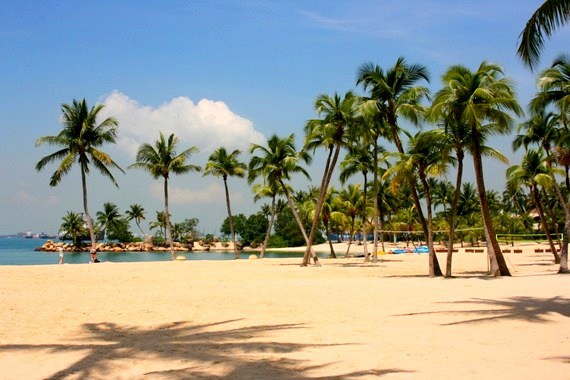 Ta en båt ut till Sentosa Island. Hann själv aldrig åka dit men fick se bilder ifrån några andra som var där och det såg supermysigt ut (precis som på bilderna ovan som jag tog från Google). Det var en liten strand där och sen en beachclub där man kan ligga vid poolen och sippra på drinkar eller äta lunch. På ön finns även alla nöjesparker som Universal Studios osv.
// Catch a Ferry to Sentosa Island. I never went there but the other girls that were there seemed to have a lovely time. Looked like it was a cute beach there and a beachclub where you can have cocktails or lunch or just lay by the pool. If you're interested in ammusement parks there was a few on the island as well //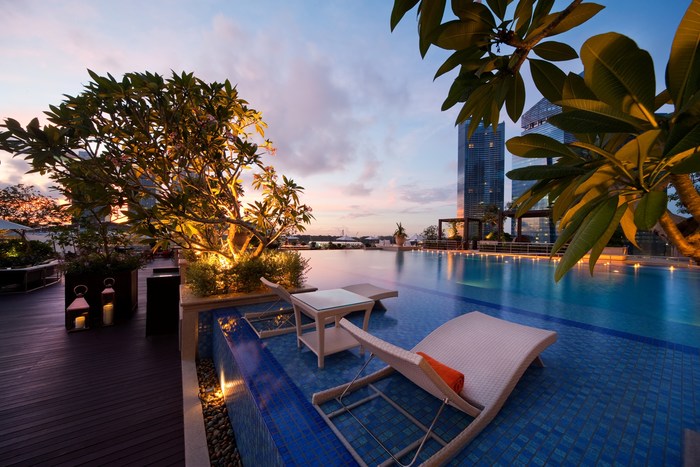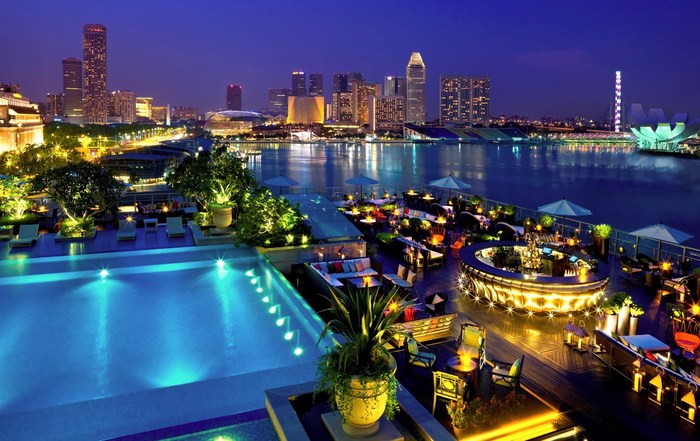 Spendera en lördag eller söndagseftermiddag på Fullerton Hotel vid poolbaren. Bada och drick drinkar och bara njut av utsikten!! Mycket värt ett besök på kvällen också innan en utgång kanske. Det var världens finaste hotell verkligen!!! Ni måste dit!! (bilder tagna ifrån google)
// Spend a saturday- or sundayafternoon at the poolbar at Fullerton Hotel. A luxury really nice hotel just by the water with an amazing view overlooking the harbour, skyline and Marina Bay Sands. It's really worth a visit //