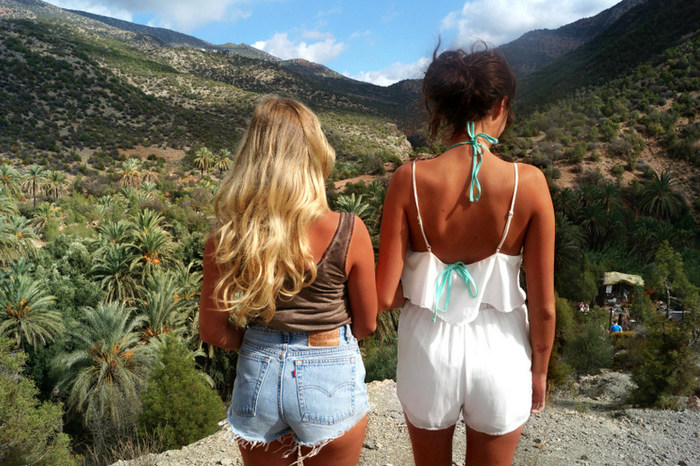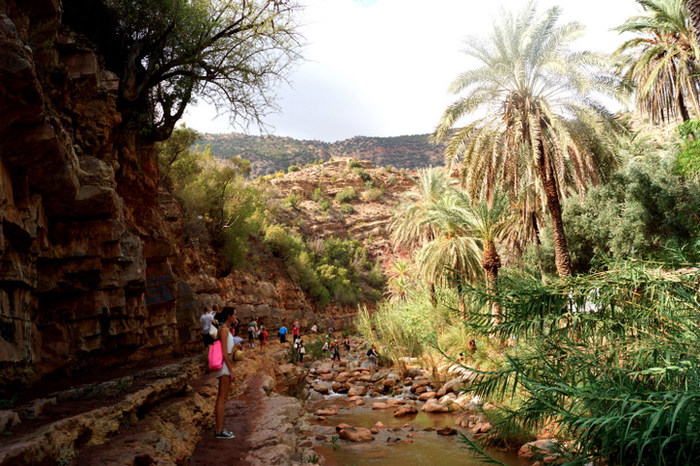 Igår hade vi en vilodag ifrån surfingen så åkte på en liten utflykt till ett ställe som heter Paradise Valley. Det tog kanske 40 minuter ifrån där vi bor och det jätteroligt att få se något annat än byn vi bor i. Det var väldigt fina fotovyer på vägen dit.
// Yesterday we had a day off from surfing so we went on a little excursion to a place called Paradise Valley. It took maybe 40 minutes from where we live and it was great to see something other than the village we live in. It was very nice photo views on the way there as well in cause you might be thinking of going while in Morocco //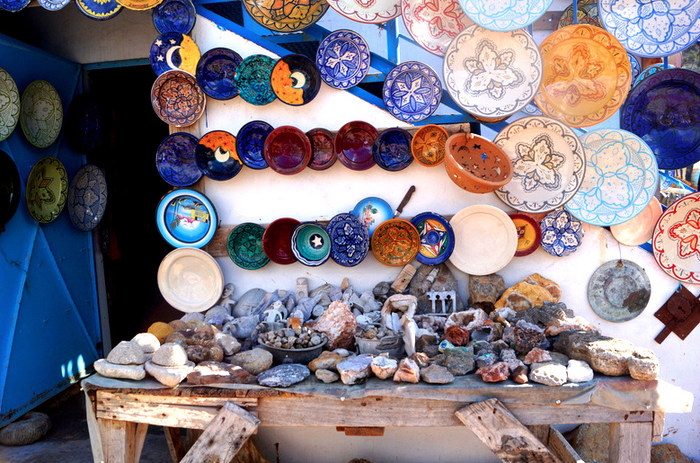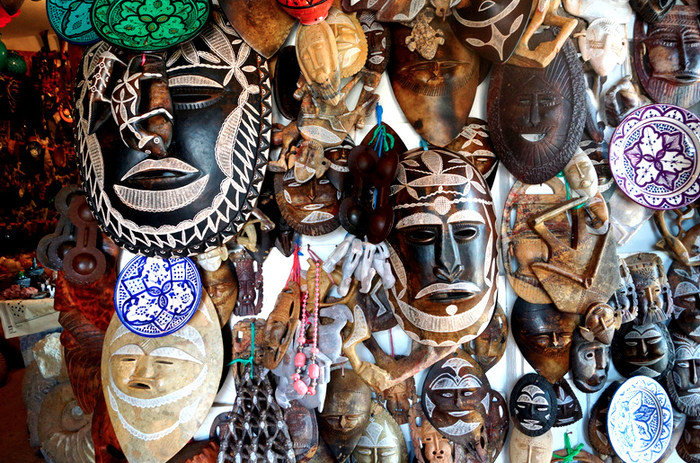 På vägen dit så stannade vi till vid en liten butik som låg mitt uppe i bergen. De hade massor med häftiga saker där men eftersom att jag hade glömt mina pengar hemma så blev det inget köp. Tänkte handla något mysigt på marknaden som vi ska på i eftermiddag istället. Det ska bli så himla roligt.
// On the way there we stopped at a small little boutique that was in the midst of the mountains. They had lots of cool stuff there but because I had forgotten my money at home I didn't buy anything. Luckily I think I will find lots of same things in the market that we are heading to today. It will be so much fun //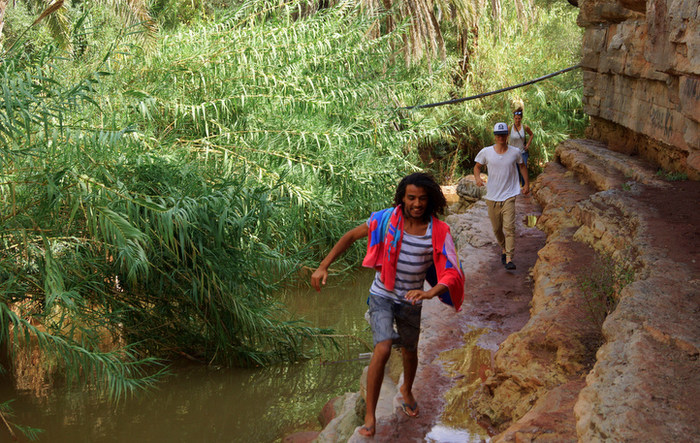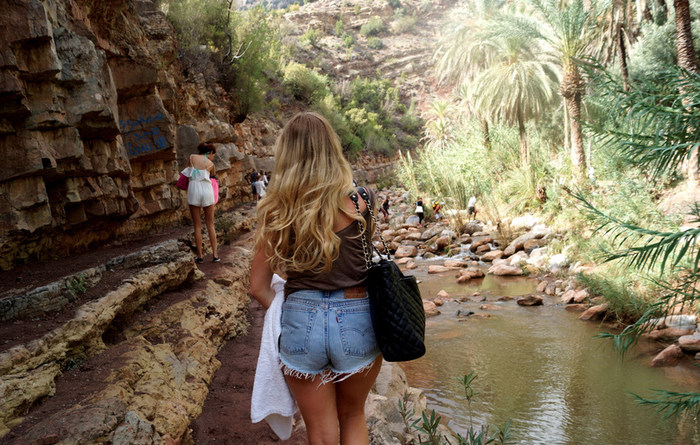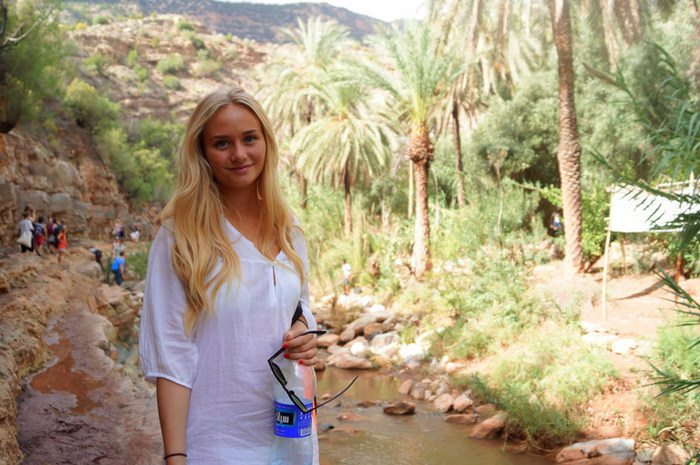 När vi sedan blev avsläppta av bussen så var det en bit att gå och halleluja vad krångligt det var att ta sig över floderna. Hade inte de Marockanska killarna hjälpt oss över så hade vi inte kommit därifrån oskadda haha. Det var väldigt halt och eftersom att både jag och Ellinor har väldigt dålig balans så var det inte alldeles enkelt.
// When we were dropped off by the bus driver it was a bit to walk and there were some tricky parts, like crossing a few rivers. Had not the Moroccan guys helped us over we wouldn't have made it through alive haha. It was very slippery and since both me and Ellinor have very poor balance, it was not easy //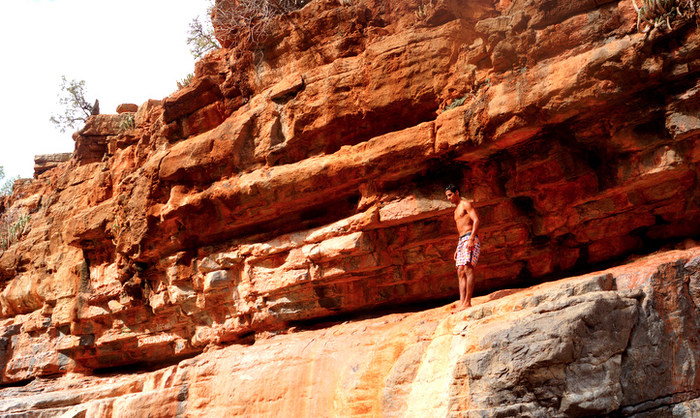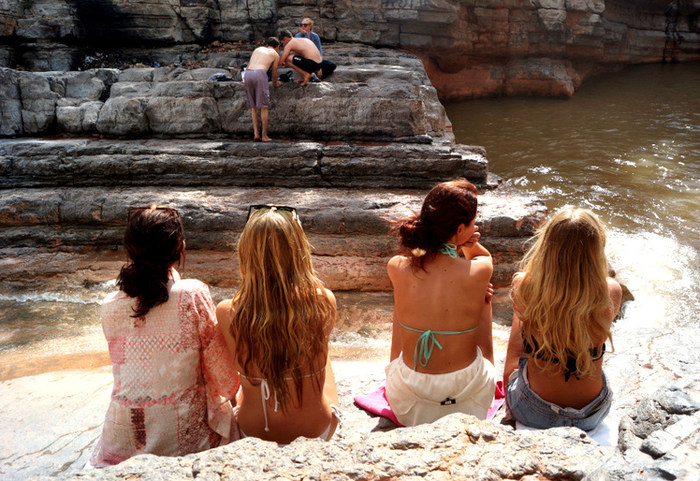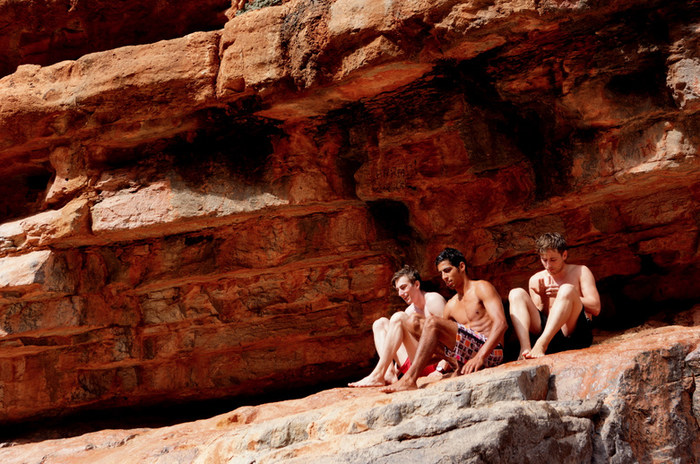 Väl framme så fanns det ungefär tre olika rockpools med lite hopp. Den vi hängde vid hade två hopp, ett på cirka 11 och 4 meter. Varken jag eller Elli badade men killarna hoppade runt för fullt och lekte med deras GoPros.
// Once there, there were about three different rockpools with little jumps. The one we were at had two jumps, one of about 11 and 4 meters. Neither I nor Elli had a swim or a jump but the guys were jumping around at full speed and playing with their GoPros //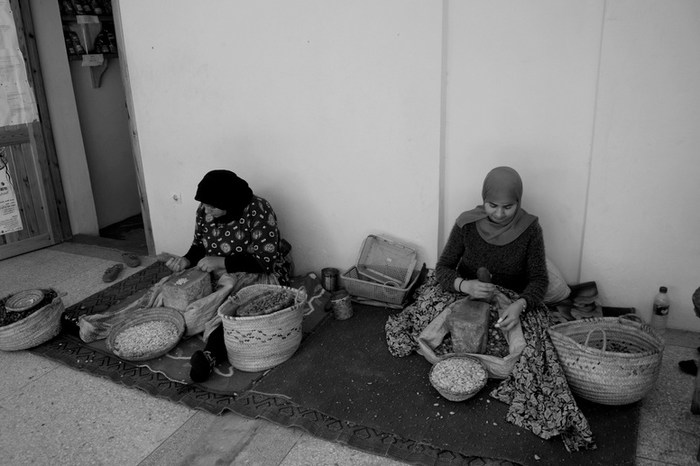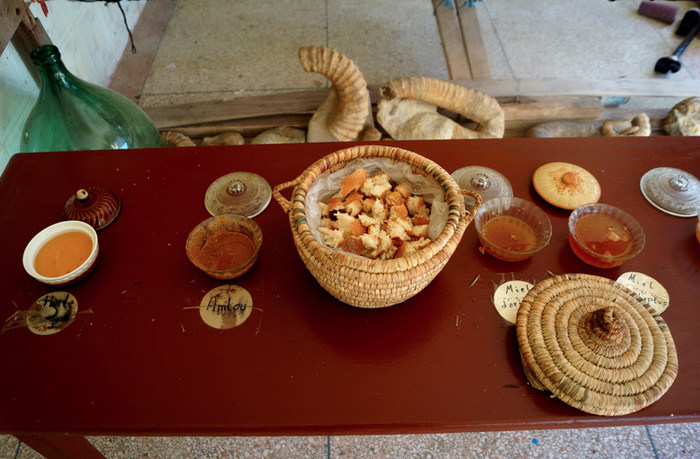 Efter lite lunch och häng i Paradise Valley var det dags att åka hem och då stannade vi till vid ett litet ställe där de gör Argan Oil. De visade hur det går till och så fick vi smaka på lite olika oljor. Man kan ju även ha det i håret som Moroccan Oil, ni vet.
// After some lunch and hanging around in Paradise Valley, it was time to go home and then we stopped at a little place where they make Argan Oil. They showed us how they made it and we also got to taste different oils. You can even have it in your hair like Moroccan Oil, you know //