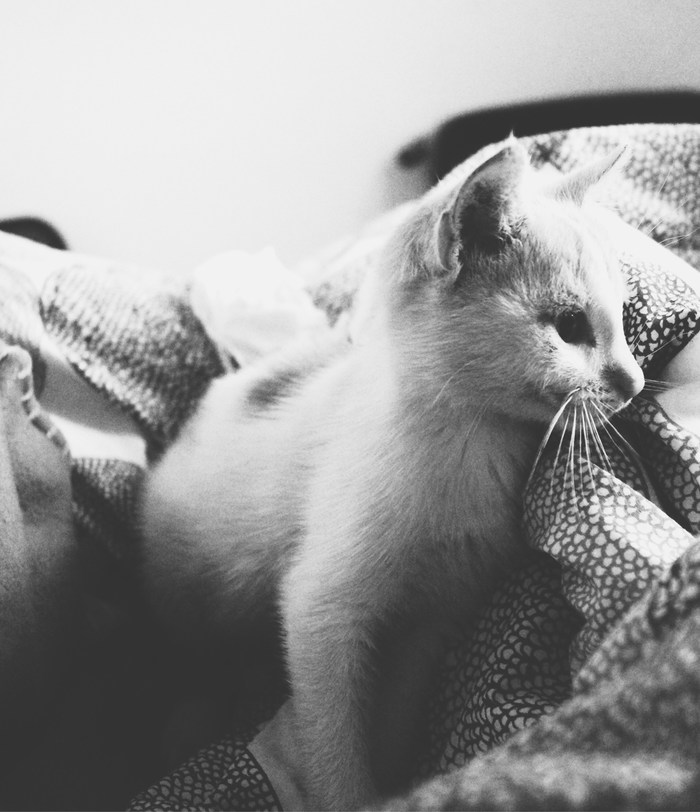 Det finns jättemånga hemlösa katter och djur här i Marocko så imorse när en liten kattunge kom till vårt bord vid frukosten på restaurangen gav Ellinor honom mjölk och havregryn och sen tog vid med honom till vårt rum och bäddade in honom i en filt i sängen. Han ligger och kurrar och sover just nu och ser så himla nöjd ut. Det märks att han aldrig fått kärlek för när han blev klappad så gosade han in sig ännu mer i Ellinors knä.
Får lite panik på att djuren här ska ha sjukdomar så vågar inte riktigt mysa eller klappa dem. För man vet ju aldrig. Men den här katten är bara så gosig och vi kunde inte låta den gå ut i spöregnet. Nej, nu måste jag dra!!
// There are very many homeless cats and animals here in Morocco so this morning when this small kitten came to our table at breakfast at the restaurant Ellinor gave him milk and oatmeal and then we took him with us to our room and dressed him up in a blanket in our bed. So now he lays there purring and sleeping and looks so very pleased.
I get a bit of panic that the animals here will have diseases though so I don't really dare to cuddle or pet them. Because you never know. But this cat is just so cuddly and we couldn't let it go out in the pouring rain //