Snacka om att vi har otur med vädret…
Lämnade Dubrovnik tidigt imorse och vaknade upp till en helt fantastisk morgon så gick direkt upp och la oss på däck med några av killarna. Sedan stannade vi för att bada i en supermysig vik i någon halvtimme.
//Left Dubrovnik early this morning and woke up to amazing weather so did some sun bathing with a few guys before we stopped to swim for half an hour //
Det var så härligt att bada och jag och Ellinor har faktiskt jobbat oss upp från att hoppa i vattnet från bottenvåningen till att hoppa i ändå från taket. Jag svalde dock halva havet när vi hoppade pga vrålade av rädsla och glömde därefter stänga munnen när jag väl nådde vattenytan haha. Fick jätteont i örat också men det gick över efter fem minuter.
// It was so nice to jump into the water and I'm really proud of me and Ellinor because we've gone from jumping from the bottom part of the boat to the top part of the boat. It was a bit scary though and I kind of swallowed half the ocean since I forgot to close my mouth after screaming once I hit the surface //
Är faktiskt rätt feg när det kommer till att just hoppa ut från höga höjder. Men det bästa är att inte ens tänka utan bara göra det, det var lite den taktiken jag körde på när jag hoppade ut från ett flygplan på 14 000 feet i Hawaii för 1,5 år sedan.
// I get a bit scared jumping from high heights but if I don't think about it it works much better for me which is exactly what I did when I skydived from 14 000 feet in Hawaii //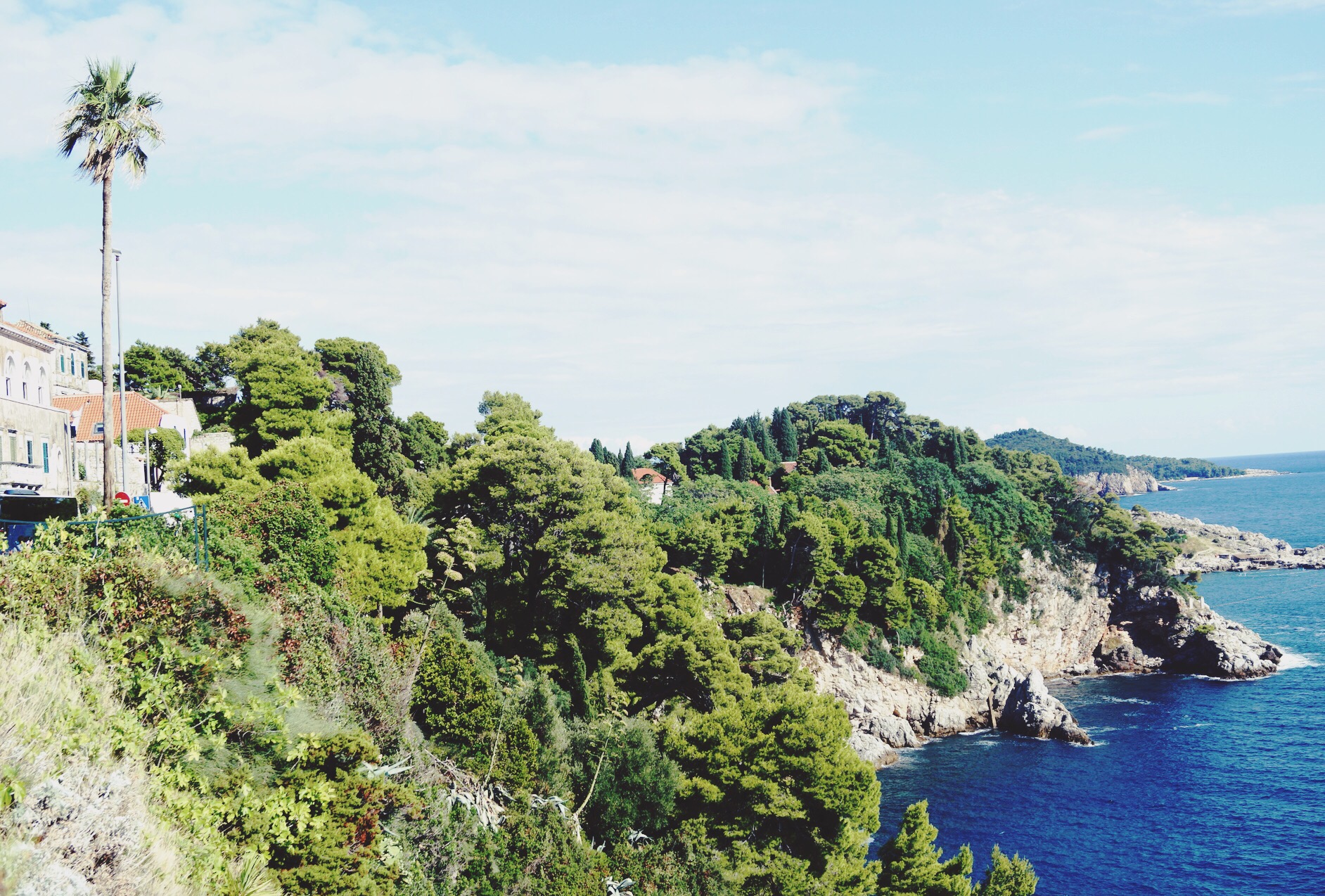 När det sedan var dags för lunch så kom kapten med de dåliga nyheterna att vi inte kunde åka till ön Mljet som det var tänkt idag pga ytterligare ett oväder som dragit in. Så nu är vi istället påväg till Makarska, ön som vi egentligen inte skulle åkt till förrrän imorgon. Så sitter inne på mitten däck med resten av gänget medans regnet öser ner utanför. Härligt va? Njaaaa.. Känns som att jag och Ellinor alltid har otur med vädret när vi reser med varandra nu för tiden. Jag menar kommer ni ihåg när vi var i Marocko, där det är storm typ en gång om året och vi lyckades pricka in just den veckan haha…
// Then we had lunch the captain came with some bad news.. We were supposed to go to an island called Mljet today but because of a storm we can't go there so now we're on our way to Makarska instead. So the rain is pouring down outside which sucks.. Feels like me and Ellinor always have bad luck with the weather nowadays.. //